Opened up a can of worms: Chopra on Younis, Flower knife incident
Former Indian opener claims that, if true, this is a very serious offence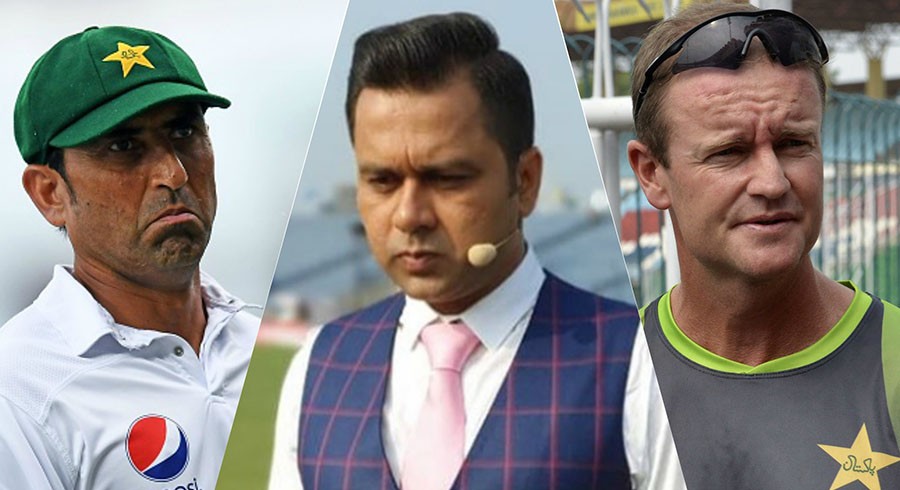 PHOTO: AFP
Former Indian opener Aakash Chopra believes that ex-Pakistan batting coach Grant Flower's knife incident, involving batting great Younis Khan, is a very serious offence if it's true.
Earlier, Flower had revealed that Younis once held a knife to his throat when he offered him batting advice.
The 49-year-old claimed that Younis, who is currently the Men in Green's batting coach, was tough to master despite being the highest scorer in the history of Pakistan Test cricket.
"Younis Khan… quite tough to master. Obviously, a brilliant career. I remember one incident in Brisbane, during the Test, at breakfast I tried to give him a bit of batting advice, not that my career was anywhere near his regarding stats, as he is the highest scorer in Pakistan Test cricket," said Flower.
ALSO READ: Younis Khan held a knife to my throat when I offered him batting advice: Flower
Chopra believes that this story has opened up a can of worms and will be followed closely as it develops.
"Did it actually happen? But if it did, it is a very serious offence," said Chopra in a YouTube video.
"But then that's his side of the story and I'm sure we will get an answer or an explanation from Younis Khan at an appropriate time. We will wait and watch this story as it develops but it has just opened up a can of worms," he added.
Flower served as Pakistan's batting coach in a tenure that started in 2014 and ended in 2019.