Shahid Afridi recovers from coronavirus
Former Pakistan all-rounder had tested positive on June 13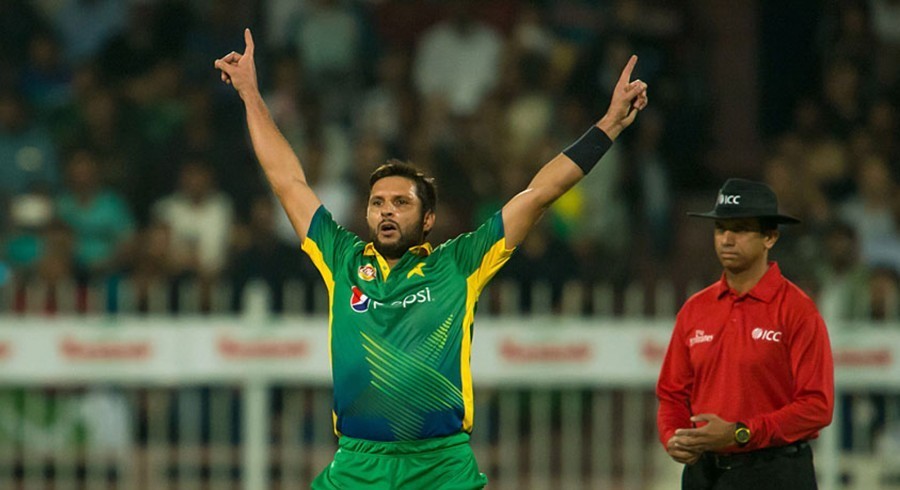 PHOTO: AFP
Former Pakistan all-rounder Shahid Afridi has recovered from novel coronavirus (Covid-19).
Afridi had tested positive for the virus on June 13, last month, and was in self-isolation since then.
"Alhamdulillah [thank God], my wife and daughters, Aqsa and Ansha have re-tested after our previously positive results for Covid-19 and are now clear. Thanking u all for your continuous well wishes, and may the Almighty bless you and yours. Now back to family time; I've missed holding this one," said Afridi in a tweet.
Afridi represented Pakistan between 1998 and 2018, featuring in 27 Tests, 398 One-day Internationals (ODIs) and 99 Twenty20 Internationals (T20Is).
ALSO READ: Babar Azam eyes 'triple century' on English shores
The 40-year-old's appeal for donations to help people affected by the deadly virus in Pakistan has had overwhelming support from leading cricketers.
Afridi was the fifth cricketer known to have contracted the aforementioned disease.
South African first-class cricketer Solo Nqweni and Pakistan's former opener Taufeeq Umar also tested positive for the same virus.
In April, former Pakistan first-class cricketer Zafar Sarfaraz passed away in Peshawar, aged 50, while in March Scotland's Majid Haq had also revealed that he had tested positive.