Peshawar's Arbab Niaz Stadium not ready to host PSL matches
The renovation work on the stadium is yet to be completed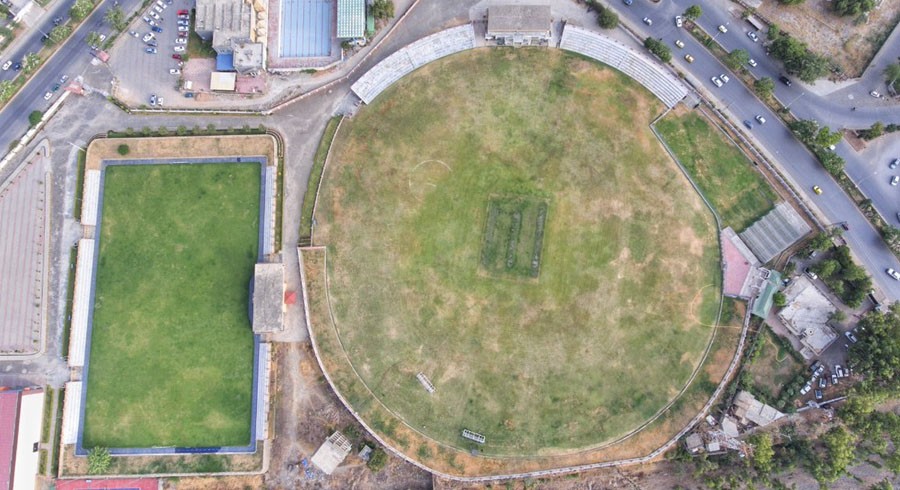 PHOTO COURTESY: Taimur Jhagra
The prospects of Peshawar holding matches of the widely popular Pakistan Super League (PSL), next year, have grown dim after the provincial government told the game's governing body that the main stadium is not ready to host the games.
According to Daily Express, the Khyber-Pakhtunkhwa (K-P) government has excused itself from hosting cricket matches at the Arbab Niaz Stadium during the PSL.
The primary reason given to the Pakistan Cricket Board (PCB) was that the renovation work on the stadium is yet to be completed. Hence, it cannot host any matches planned under the PSL.
Instead, the provincial government has suggested that the PCB host PSL matches in the cricket stadium built inside the Hayatabad Sports Complex.
Sources said that PCB's High Performance Director, Nadeem Khan, along with the head of international player development, Saqlain Mushtaq, had visited the under-renovation stadium on Wednesday. The PCB officials inspected the construction activity at the stadium.
During the visit, they were informed of the government's decision.
The source further added that the construction work in the stadium was supposed to have been completed by June. However, due to the novel coronavirus (Covid-19) pandemic, work had been delayed.
The PCB has sought time for consultations on whether the matches can be held at the cricket stadium in the Hayatabad Sports Complex, the sources added.