I want to represent Kashmir's team in PSL: Shahid Afridi
Former Pakistan all-rounder currently plays for the Multan Sultans franchise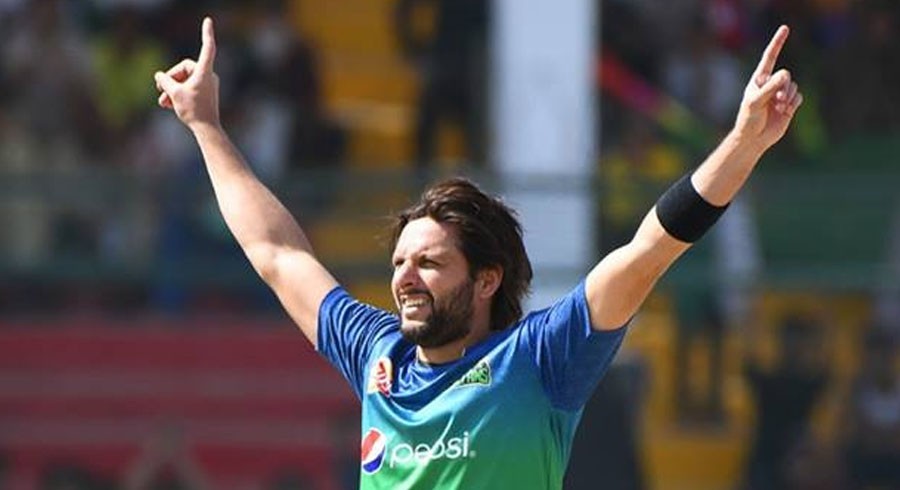 PHOTO COURTESY: PCB
Former Pakistan all-rounder Shahid Afridi has showcased his desire about an additional team in the Pakistan Super League (PSL), during a visit of selected areas in Azad Jammu and Kashmir on Saturday.
Talking on this occasion, Afridi called for a team from Kashmir in the next season of PSL.
"I'm deeply humbled by all the love shown to me by people of Kashmir," said Afridi. "I hope that there will be a team from Kashmir in next edition of PSL. I also want to play for that team."
It must be noted that PSL's Project Executive Shoaib Naveed has stated that there are no plans, currently, about adding another team to the country's premier T20 league.
ALSO READ: Pakistan likely to depart for England in first week of July
While talking in an exclusive interview with Cricket Pakistan, Naveed said that decision will be taken after assessing the appetite for PSL.
"We will take this decision after discussing it with franchises and assessing the appetite for additional teams in terms of fan experience and commercial perspective," said Naveed, earlier, in January this year. "Currently, we have no plans about adding another team in next edition of PSL."
Afridi currently represents the Multan Sultans franchise, who finished at the top of the points table in the now-suspended fifth edition of PSL, in the league.