National coaches, chief selector will play no role in PSL 6
Misbahul Haq has already stepped down as the head coach of Islamabad United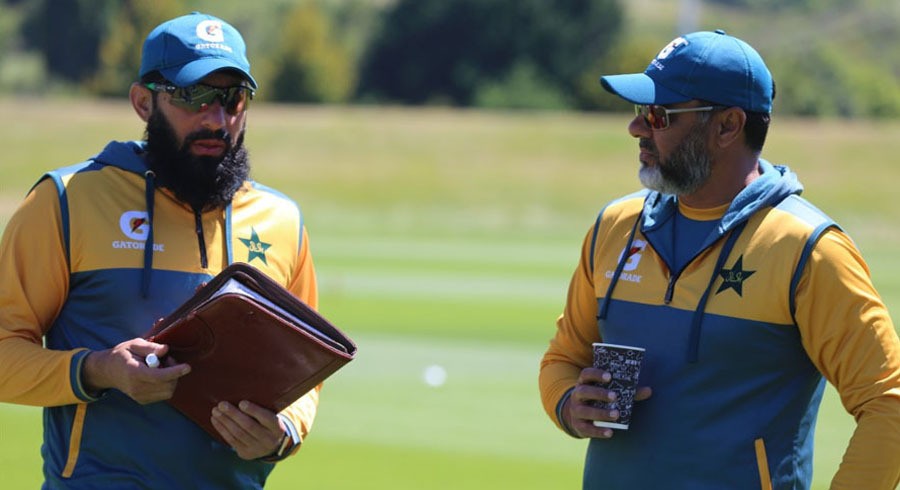 PHOTO COURTESY: PCB
The national coaches won't be allowed to join any of the franchises during the upcoming sixth edition of the Pakistan Super League due to the Pakistan Cricket Board (PCB)'s new conflict of interest rules.
According to details, every year some of the individuals, associated with the national teams, are also part of the PSL franchises but that will no longer be the case in the upcoming season as the PCB is keen on strictly implementing its conflict of policy.
In the past, PCB had faced criticism, in this regard, as some individuals were accused of preferring players from their franchises while preparing the national squad.
The decision will impact Faisal Iqbal, Karachi Kings' Batting Consultant and Balochistan Head Coach, Abdul Razzaq, Quetta Gladiators' Assistant Coach and Khyber Pakhtunkhwa Head Coach, Abdul Rehman, Multan Sultans' Assistant Coach and Southern Punjab Head Coach, and Mansoor Rana, Lahore Qalandars' Batting Coach and Pakistan Team Manager.
Misbahul Haq has already stepped down as the head coach of Islamabad United. Other members of Pakistan's coaching staff, Waqar Younis and Younis Khan, are also not working for any of the franchises.
Meanwhile, newly-appointed Chief Selector Mohammad Wasim will also remain on the sidelines during the event.
PCB Director Media Samiul Hassan Burney confirmed the aforementioned development as well.