PCB unsatisfied with progress at Hayatabad Sports Complex ahead of PSL 6
The Hayatabad Cricket Stadium in Peshawar was selected for future PSL matches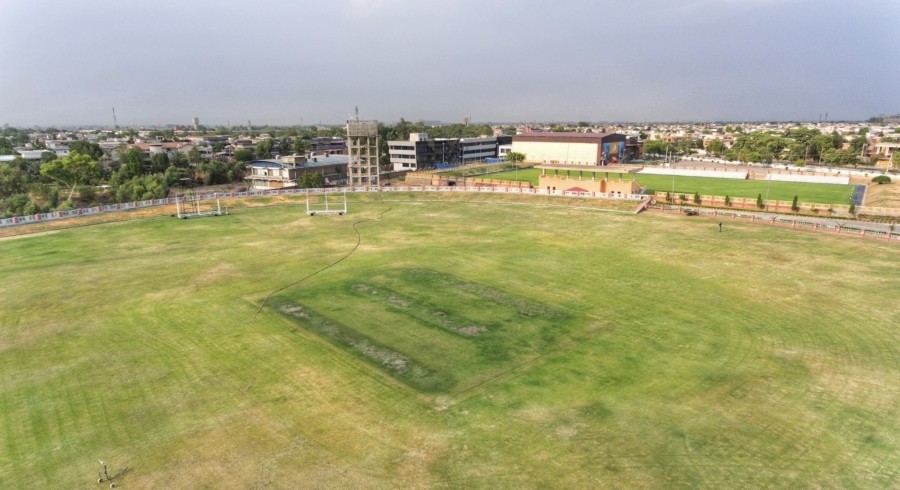 Photo Courtesy: Taimur Jhagra
The Pakistan Cricket Board (PCB) has expressed its reservations, in terms of facilities and security, regarding the Hayatabad Sports Complex that is supposed to host Pakistan Super League (PSL) next season. However, the provincial government has claimed that the reservations will be addressed while the stadium will be prepared within the scheduled time.
The venue was selected for future PSL matches after the Arbab Niaz Stadium's rebuilding process could not be completed on time.
The Director Cricket of the PCB Zakir Khan along with seven officials of the board made an official to the site in order to gauge its progress, where the visiting team was briefed about the stadium.
ALSO READ: Mohammad Zahid likely to become bowling coach at HPC
The team pointed out the lack of international standard facilities in the stadium, high-rise buildings in the vicinity of the stadium and security reservations.
The DG Sports Directorate Asfandyar Khattak claimed that they were trying to make the venue an international-level sports complex. The provincial government has recently released a Rs.400 million grant for the project. The official claimed that they were trying hard to bring the stadium to international standards.
Khattak, while talking to media personnel on Wednesday, revealed that the PCB Chairman Ehsan Mani was interested in bringing the PSL to Peshawar. The PCB is in constant contact with the provincial government. Prime Minister Imran Khan is also interested in the venture and the people of Khyber Pakhtunkhwa will soon be able to enjoy international cricket in the region.