Akhtar points out 'bad decision' of 'typical' Qalandars in PSL Final
The 45-year-old stated that the Qalandars did not play sensible cricket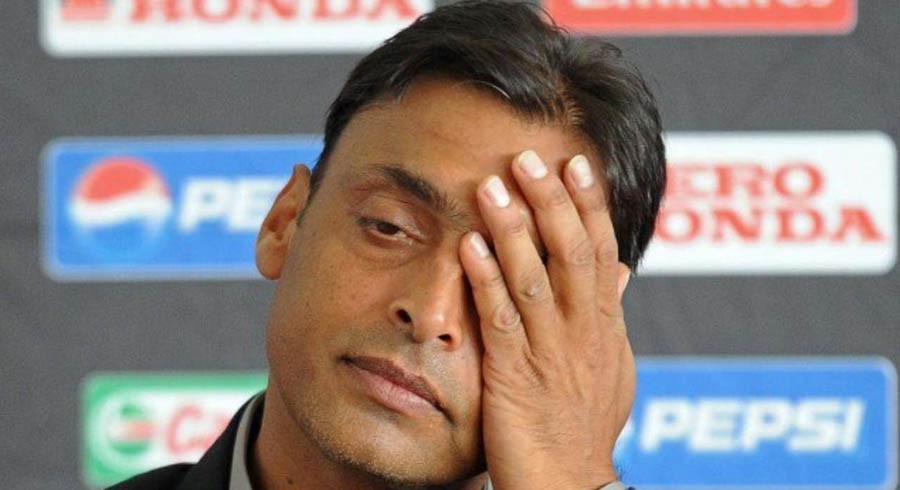 PHOTO: AFP
Pakistan's legendary former cricketer Shoaib Akhtar, in a Youtube video on Wednesday, claimed that the 'typical' Lahore Qalandars side had made a mistake by batting first in the Pakistan Super League (PSL) final against Karachi Kings at the National Stadium in Karachi on Tuesday.
The 45-year-old stated that the Qalandars did not play sensible cricket when they found out that their batsmen could not score freely in the final encounter of the tournament.
"I was surprised by Lahore Qalandars' decision to bat first after winning the toss. When a match goes to the later stages, dew becomes an important factor. Lahore should have played run-a-ball if their batsmen weren't able to hit the ball. They should have scored quicker by running between the wickets. That is called sensible cricket which they didn't play," Akhtar said.
"Their first bad decision was to bat first. They had momentum but couldn't carry it. Their batsmen failed to hit at crucial times. It was easier to bat in the second innings. They played in typical Qalandars style. Sohail Akhtar, nothing against him, but he is not cut out for captaincy. You need to bring in a better captain. Again congratulations for playing in the final but they have missed a big opportunity," he added.
Akhtar believed that batsman Babar Azam showed the world the art of finishing matches during his wonderful and unbeaten 63-run knock which helped propel his side to a maiden PSL title victory.
"Congratulations to Karachi Kings. They showed that they are a sensible side. Babar Azam has also proved critics wrong who claimed that he wasn't a match-winner. Babar is Mickey Arthur's find. Babar showed how to finish a match during the PSL 5 final," he said.