Akmal, Gul term Pakistan favourite for series opener
The Men in Green face Australia in first T20I on Wednesday in Abu Dhabi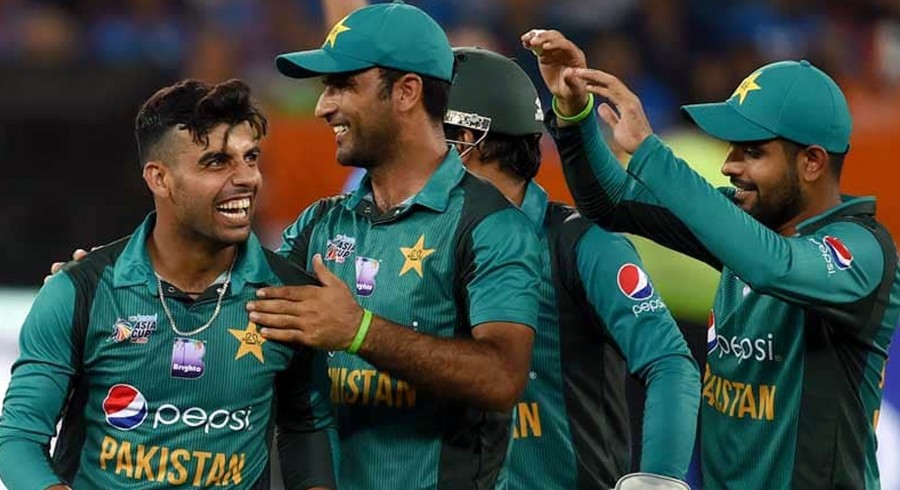 PHOTO: AFP
Veteran wicketkeeper-batsman Kamran Akmal and pacer Umar Gul have termed Pakistan favourite in the first T20I of the three-match series against Australia.
Both teams have already clashed in the two-Test series, where the home side came on top courtesy 373-run in Abu Dhabi. It is the same venue where the T20I series opener will be played on Wednesday.
The series can have a major impact on the ICC T20I ranking as Sarfraz Ahmed-led unit are placed on the top of the chart, whereas Aaron Finch's Australia are placed on the third spot.
Akmal, who has represented the Men in Green in 53 Tests, 157 ODIs and 58 T20IS, while talking to The Express Tribune, said the home side have the kind of players who can have great impact in the format.
"As a T20 side, they [Pakistan] have been leading the charts for quite some time because they have the players who are undoubtedly the best in this format," said Akmal. "We saw in Tests the team suffered because of playing poor shots which resulted in early wickets. But T20 format is a different ball game. We've players who are good strikers of the ball and can take the team out of trouble from any situation."
Akmal further went on to highlight the importance of left-handed opener Fakha Zaman by saying: "He [Fakhar Zaman] is a genuine hitter. He has the ability to hit the ball out of the park and at the same time, he can find gaps on the field as well. He keeps the score board rolling. This is what he is capable of and in the T20 format, he knows how to play well. He is number two in the world and can be a key player for the team in the series."
Former fast-bowler Gul also believes the team have enough quality to get the better of the opposition, and also highlighted leg-spinner Shadab Khan as the main threat for the visitors.
"T20 format requires a lot of energy," he said. "For that we have the youngsters who can change the dimension of the game at any time. As a bowler, the only way to put pressure on the batsman is by attacking constantly, and I think Shadab can do really well for us in that regard. He can be our trump card and Australia should be aware of what he can deliver for Pakistan."