Darren Sammy opens up on Sarfaraz Ahmed's racist slur against Phehlukwayo
A similar racist remark was made against Sammy during IPL in 2013-14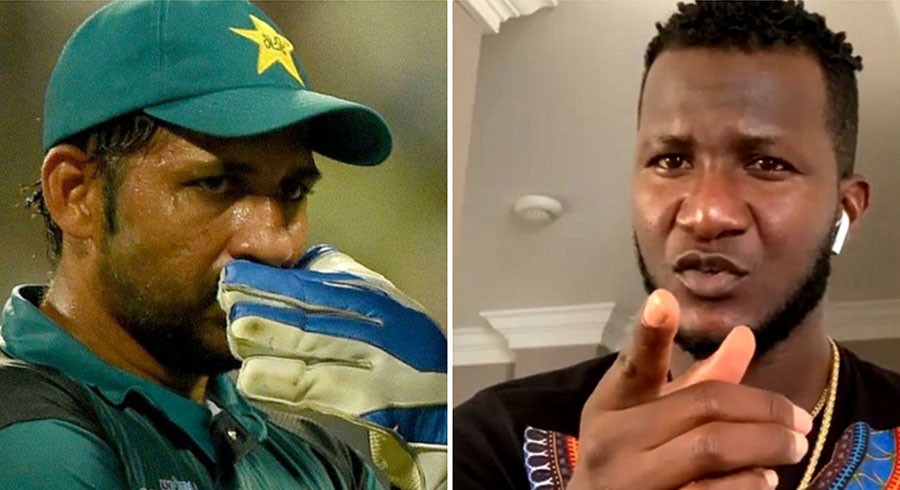 PHOTO: AFP/Instagram
Former West Indies captain Darren Sammy has opened up on Pakistan's former skipper Sarfaraz Ahmed's racist slur against South Africa's Andile Phehlukwayo, during a One-day International (ODI) match — back in January 2019.
The incident was highlighted once again after Sammy had sought clarification from his former Sunrisers Hyderabad team mates over potentially racist language directed at him when he was part of the Indian Premier League franchise from 2013-14.
Sammy said he did not know the meaning of a Hindi word that some unnamed Sunrisers team mates would call him and only became aware of its racial connotations after watching a TV show that discussed the issue.
ALSO READ: Mohammad Amir, Haris Sohail pull out as Pakistan confirm England tour
Sarfaraz had also made a similar racist remark against Phehlukwayo during the aforementioned match.
"I heard Sarfaraz used [a] racial slur, but I did not really dive into the story. I saw it pop up, but I did not get into the details. I wasn't aware it was that word he used back then. But I know he issued an apology right after. That in itself is why I am having this conversation, whether you didn't mean it in any way like that we need to stop," said Sammy while speaking in an interview with ESPNcricinfo.
"That is why I want to have a conversation with the people who used it in the dressing room. Let's stop it for us to avoid situations like what Sarfaraz did thinking it was innocent. If it could mean anything that could be taken as degrading or insulting, you don't use it. Full stop," he added.
Several elite athletes have spoken out about racism in sport and society after the death of George Floyd, an unarmed black man, in police custody in Minneapolis.
Sammy, in a series of tweets, also asked all the cricket boards to unite in fight against the social evil.