David Wiese rues absence of crowd ahead of PSL final
Lahore Qalandars will face Karachi Kings in the final of the marquee event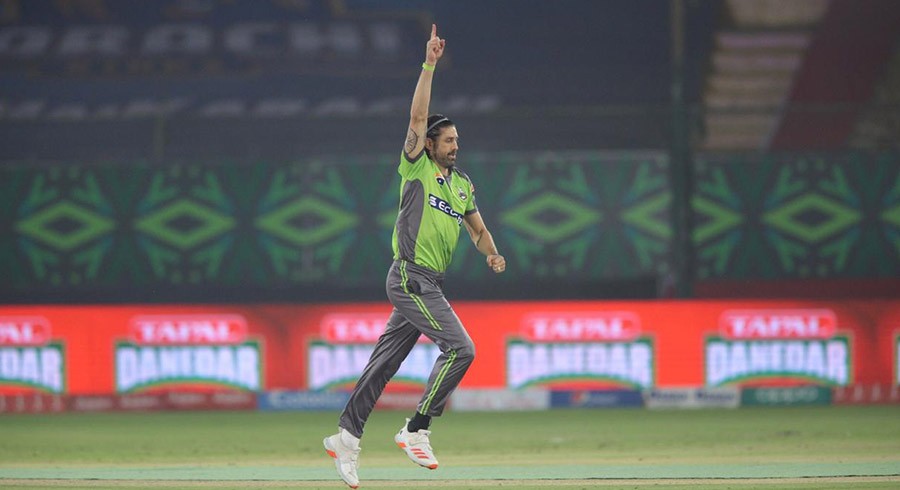 PHOTO COURTESY: PCB
Lahore Qalandars' all-rounder David Wiese is disappointed with the fact that the Pakistan Super League (PSL) season five final will be played behind closed doors.
Qalandars will face Karachi Kings, a high-profile city rivalry, in the final of the marquee event on Tuesday.
"I know it's going to be a massive game (the final). Would have been awesome to have a packed house but everyone in Lahore is going to be supporting us. I think we've got one more push in us," said Wiese after the eliminator 2 against Multan Sultans.
ALSO READ: Babar Azam's T20 game has been 'remarkable' of late: Faf du Plessis
The South African bagged the award for player of the match in the eliminator, on Sunday, with a match-winning performance which included 48 runs off 21 balls and 3/27 in four overs.
"We had a nice little partnership towards the end. The spinners bowled well but we knew if we could hang in there and put pressure on the bowlers at the death we could get a few away," he said. "It worked out (on bowling). Fortunate to bat first so we could sum up the conditions quickly. Wasn't a pitch where we could blow them away so change of pace was important, but length was also important."
Both the teams are playing the PSL final for the first time, meaning that there will be a new champion this year.