'Did not sleep for three days straight after 2007 T20 World Cup final'
India claimed the inaugural Twenty20 World Cup by defeating Pakistan in the final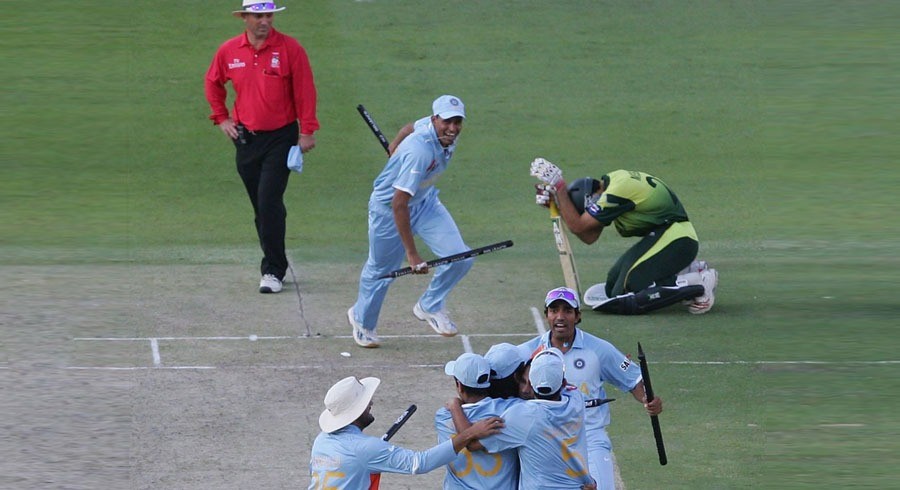 PHOTO: Reuters
India claimed the inaugural Twenty20 World Cup, in 2007, after they beat Pakistan by five runs in a thrilling final.
All-rounder Irfan Pathan and new-ball bowler Rudra Pratap Singh took three wickets each and Pakistan, who started well, tumbled to 152 all out in reply to India's 157 for five.
Misbahul Haq threatened to steal victory from India at the death with four sixes in his 43 but Joginder Sharma had him caught trying to spoon a ball over fine leg with three balls to spare.
Recalling the memorable victory veteran India batsman Robin Uthappa revealed that was unable to sleep for three days after the triumph.
"After winning the World Cup, I did not sleep for three days straight. It didn't really hit us initially; we were just ecstatic that we beat Pakistan in the finals," Uthappa said during the Royals Podcast hosted by Ish Sodhi.
ALSO READ: Nobody in Indian team takes Afridi seriously: Virat Kohli's coach
"The enormity of it hit us when we landed in India. The reception we received was massive, I mean Bombay doesn't stop for anyone, that day the entire city came to a standstill and moved only in the direction our bus was moving. Bizarrely we went through all of the Indian weather in that one day," he added.
The right-handed batsman was also proud to play a role in India's victory during a mega event.
"Simply because it makes you feel proud that you made a difference and added value to your team at that point in time to win a world championship. You have played your part and everybody has to play their part to win a World Cup," the 34-year old elaborated.