Focus should be on preparing for 2019 World Cup: Abdul Qadir
Former leg-spinner believes Pakistan should plan upcoming tours accordingly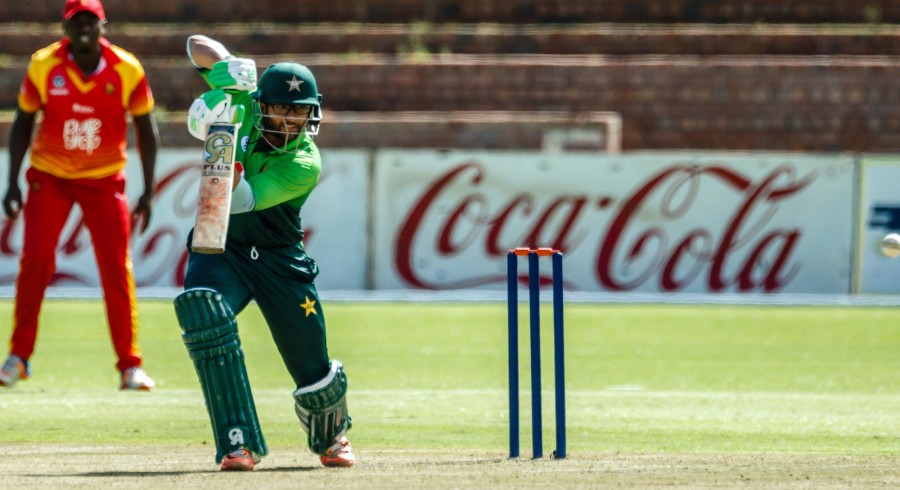 PHOTO: AFP
Legendary leg-spinner Abdul Qadir has asked the Pakistan Cricket Board (PCB) to prepare for next year's International Cricket Council (ICC) and plan their series accordingly.
The Men in Green registered comprehensive 201-run and nine-wicket victories in the first two matches of the ongoing five-match series against Zimbabwe.
Before this series, the Sarfraz Ahmed-led unit also claimed their ninth consecutive victory in a T20I series by beating Australia in the final of their tri-nation tournament.
But Qadir, who represented Pakistan in 67 Tests and 104 ODIs, believes the PCB should not get carried away with the recent results.
"We should plan our future tours keeping in mind next year's World Cup," said Qadir while talking to the national television. "I don't think winning in the T20I Tri-Series did anything good for the Pakistan team. Our team was stronger than the home side, whereas Australia sent their youngsters, so it was never really any competition to be honest."
Qadir further added that only playing against tougher opponents will help the Green Caps in preparing for next year's mega event.
"I believe we should play against tougher opponents in the near future so that we know where we actually stand in the world of cricket," said the former chief selector. "You can get all the praise in the world by beating weaker oppositions, but it will not help in player development."
He added: "Pakistan should seriously put their focus on building their A team. I think that is the only way we can have a strong bench full of players who will be ready to step into the senior team whenever they are needed."