Happy and proud to be in Pakistan again: Andy Flower
Former Zimbabwe cricketer is looking forward to be part of a successful and growing T20 league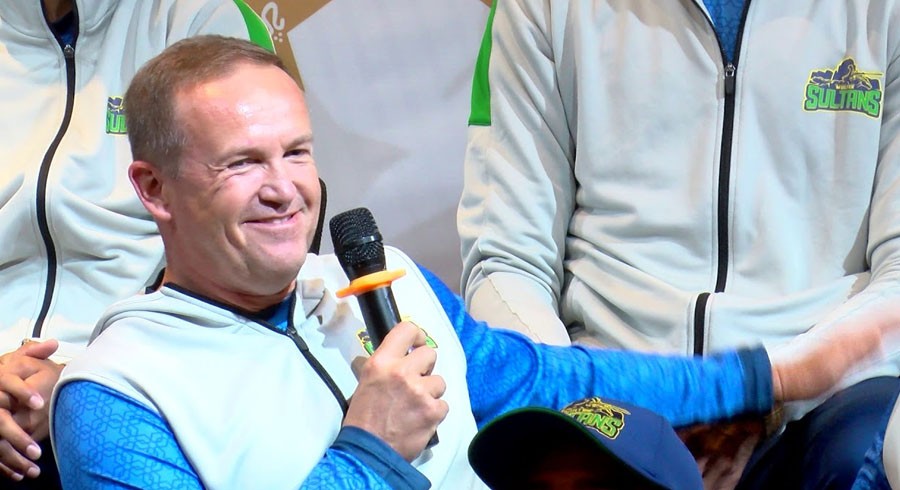 PHOTO COURTESY: PCB
Multan Sultans Head Coach Andy Flower is happy and proud to be in Pakistan for the fifth edition of HBL Pakistan Super League (PSL) 2020.
While talking to media in Lahore, Flower said that he is looking forward to be part of a successful and growing Twenty20 (T20) league.
"I am very proud to be here in Pakistan actually," Flower said. "I first toured Pakistan in the 90s and visited the county numerous times. I have got some really good friends in Pakistan. It's a proud moment for me to represent the southern Punjab region of Pakistan through Multan Sultans."
"I am very happy to be here and honoured to be invited to be part of this league," he added.
ALSO READ: It will be hard to beat Lahore Qalandars this season: Raja
The 51-year-old is focused towards developing skills of the young talent who can go on to represent Pakistan in international cricket.
"I am looking forward to working with a young motivated captain. We have also got some motivated owners. It's a very exciting start," he said. "Winning in franchise cricket important but it is also important to develop players for medium to long term, not just for the health of Pakistan T20 league but also for the growth of Pakistan cricket."
Flower refrained from naming any particular player as his trump card for Multan Sultans in the upcoming season.
"I will not name any players as I don't want to put any undue pressure on them," he said. "Most successful sides have good balance. I think in our squad we have a good balance between some nice senior players with lots of experience and some exciting youngsters."
"It is very nice to meet some of the young upcoming talent from Pakistan. It is going to be great working with this range of players. I am looking forward to the next five weeks," he added.