Hasan Ali opens up on ideal target for South Africa in Rawalpindi Test
Pacer claimed a five-wicket haul during the first innings of the second Test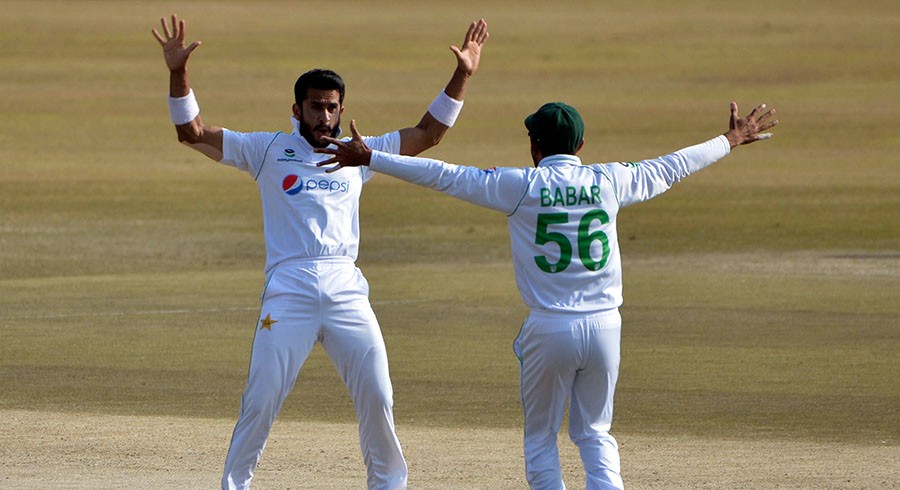 PHOTO COURTESY: PCB
Pakistan's pacer Hasan Ali has opened up on what target Pakistan are looking to set South Africa during the ongoing second Test in Rawalpindi.
South Africa left-arm spinner George Linde claimed three wickets to reduce Pakistan to 129 for six at stumps on day three, but the home side have a lead of 200 runs.
"Even 200 runs is not easy on this track especially considering how our spinners dominated in the last match. Our fast-bowlers are also taking wickets. We will try to get as many runs as possible so that there is no pressure on our bowlers. We will try to go past the score of 240-250," said Ali while speaking during a virtual press conference after the end of day three.
Earlier, Hasan's 5/54, his second five wicket haul in Tests, restricted South Africa's first innings to 201, giving Pakistan a lead of 71.
"I always had a dream to become test cricketer because I love the longer format of the game. I told selection committee that I'm available to play all three formats. I believe ups and downs are part of sportsman's life but one should live every moment happily," he said.
Meanwhile, Linde said that the Proteas were "hungry to win" and backed his team to chase down any score under 300.
"Obviously we have to win this Test to level the series," he explained. "I think anything under 300, we will take that for a chase."