If IPL doesn't make money for a year, what trouble will they get into: Akhtar
Former cricketer believes cancelling the event for a year won't affect the Indian board's coffers much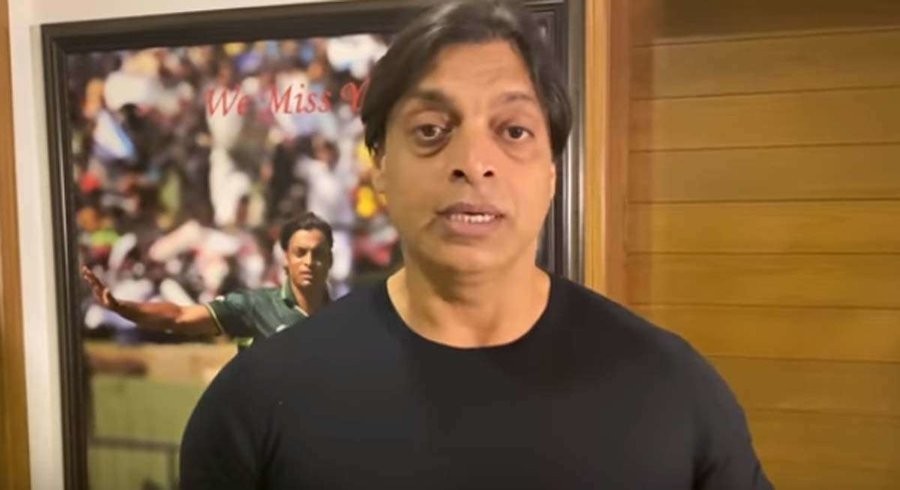 PHOTO: YouTube screenshot
Former Pakistan speedster Shoaib Akhtar believes BCCI made the right call by suspending the ongoing season of Indian Premier League and cancelling the event for a year won't affect the Indian board's coffers much.
Cricket officials suspended the IPL on Tuesday, as the pandemic spirals out of control, with India adding 10 million cases in just over four months, after taking more than 10 months to reach the first 10 million.
"I didn't have a problem with people not making money. People have been making money since 2008. If they don't make money for a year, what trouble will they get into? People are dying and you cannot have pomp and show. It's a national disaster. So as a neighbour, I was requesting that the IPL should be stopped," Akhtar said on his YouTube channel.
"When I said a couple of weeks ago that the IPL should be stopped this year, there was emotions behind it. And it was that there is a national catastrophe that is taking place in India. People are dying. And I made the appeal because there were 4 lakh cases being reported a day," he added.
ALSO READ: If you have good relations with coach and captain, you get more chances: Junaid
The IPL tournament, with an estimated brand value of $6.8 billion, was being played without spectators to a huge television audience in the cricket-obsessed nation but has been severely criticized for continuing while the healthcare system is falling apart
Akhtar added that it is feasible to arrange bilateral series in a bio-secure bubble but not a mega event like IPL.
"IPL was never viable. We made a bio-secure bubble in the PSL and it completely flopped. India tried and the same happened there. In UAE and England, we would have had it. Over here, even people working in hotels are not safe. They don't remain in bio-secure bubble. International cricket can take place in a bubble, but not franchise cricket because the entire world comes. The IPL is not a small event," he said.