'I'm not a four-over batsman': Asif Ali hits back at critics
Islamabad United batsman plated a match-winning knock against Lahore Qalandars on Sunday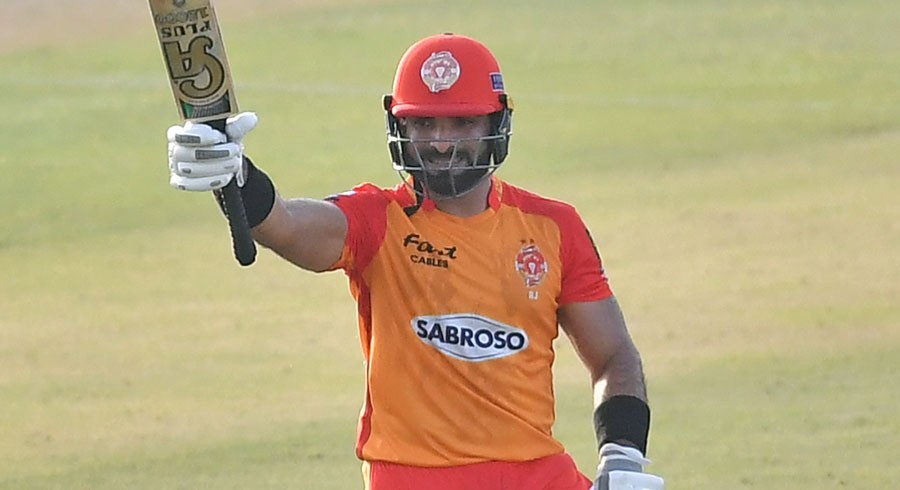 PHOTO COURTESY: PCB
Islamabad United's middle-order batsman Asif Ali has hit back at his critics, after a match-winning knock against Lahore Qalandars on Sunday.
Asif, who scored 75 runs off 43 balls and rescued his team from a precarious situation, believes that it is wrong to tout him as a four-over batsman.
"Except for Islamabad United, nobody trusts my batting and backs it. Some people think that I'm only a player who can bat four overs and my message to them is that this is not the case and whenever I get the opportunity, like today, I will perform well," said Ali.
"We were 20/5 and under a lot of pressure. We [Asif and Iftikhar] wanted to bat deep and set a good total on the board, which we did according to the nature of the pitch," he added.
ALSO READ: Pakistan squad to assemble on June 20 ahead of England, West Indies tour
Asif also bagged the award for player of the match, after United defeated Qalandars by 28 runs.
Islamabad are currently at the top of the points table in the HBL Pakistan Super League (PSL) season six with five wins from seven games.