Kashif Bhatti cleared to join Pakistan squad by ECB
Left-arm spinner had initially tested positive for Covid-19 after arriving in England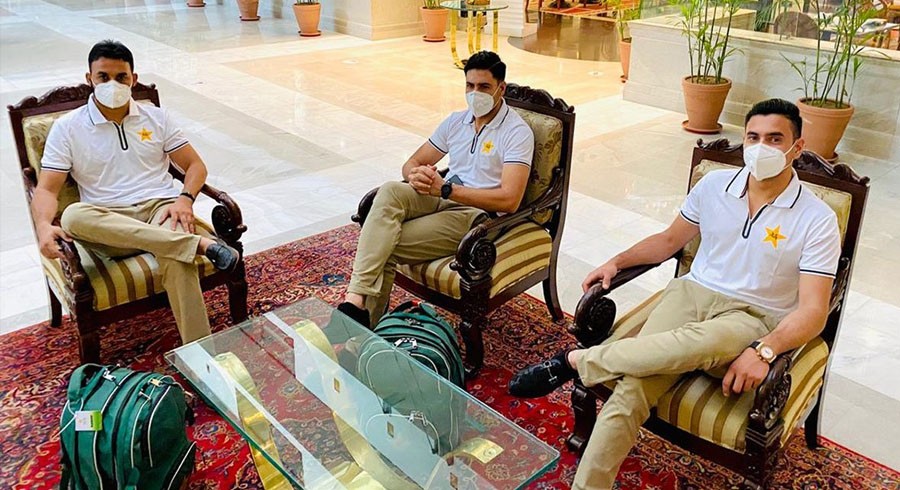 PHOTO COURTESY: PCB
Pakistan left-arm spinner Kashif Bhatti, who is part of the squad for England tour, has been cleared to join the Men in Green after returning a second negative Covid-19 test since his arrival.
Left-arm spinner had initially tested positive for novel coronavirus after arriving in England and was in self-isolation.
An English and Wales Cricket Board (ECB) spokesperson said: "A Pakistan player has been cleared to return to the squad after undergoing a precautionary period of self-isolation. The player had returned a positive test result for the remnants of a previous Covid-19 infection and in consultation with Public Health England and a virologist a safety-first approach was taken to isolate the player."
"The player has now returned a second negative test with no risk of infection to other players and staff," he added.
Rookie batsman Haider Ali, pacer Imran Khan and spinner Bhatti travelled to England on July 8, after twice testing negative for Covid-19.
The trio had returned positive results twice in the PCB's initial testing phase, which is why they were not sent with the advance group that left for England on June 28.
Old Trafford will host the first Test of the series starting on Wednesday August 5. The final two Tests will be played at the Rose Bowl from Thursday, August 13 and Friday, August 21.
The three T20Is will take place at Old Trafford on Friday, August 28, Sunday, August 30 and the final match of the tour on Tuesday, September 1.