Mani optimistic about selling Sixth Team at good price
As many as 16 bidders have shown their interest in purchasing the franchise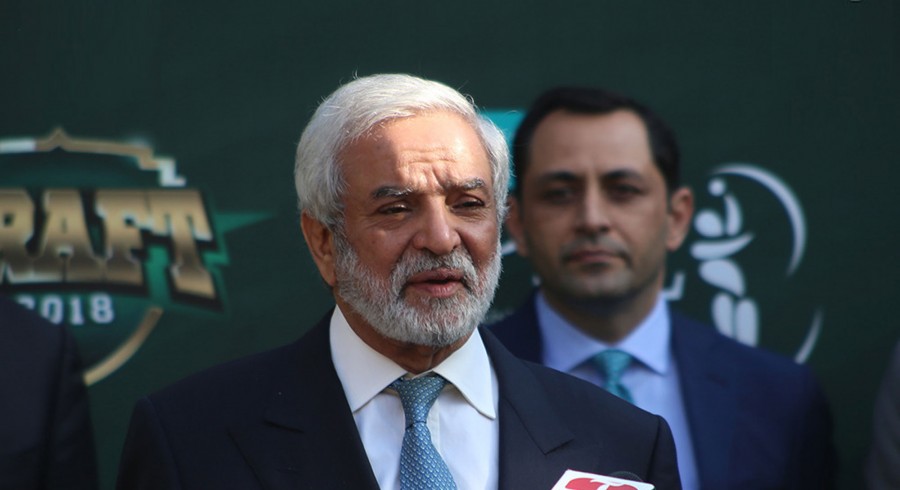 PHOTO COURTESY: PCB
Pakistan Cricket Board (PCB) Chairman Ehsan Mani is glad with the response of bidders, regarding sale of The Sixth Team of Pakistan Super League (PSL).
According to Daily Express, the board is hopeful that the franchise will be sold at a good price because of stiff competition between numerous bidders. The chairman confirmed that the board has so far received offers from 16 bidders.
The board had terminated the contract of Multan Sultans just a few days before the PSL season four draft because of the franchise owner's inability to fulfil the financial obligations under the agreement.
Mani also ruled out any threat to the league and hoped that all franchises will clear their dues on time.
"One franchise has already deposited a million dollars of bank guarantee while the remaining amount was deposited in cheques," said Mani. "If any franchise failed to deposit its annual fee by the end of the deadline, the board will cash its bank guarantee."
Speaking about the reservations of franchises regarding income share from broadcasting and sponsorship deals, Mani said: "We are completely aware of franchises' concerns and we will respond after reviewing them."