Manjrekar compares India's bowling attack to Waqar, Akram, and Akhtar
Former Indian cricketer turned commentator Sanjay Manrekar has compared India's current bowling line-up of Jasprit Bumrah, Mohammed Siraj, and Mohammed Shami to Pakistan's historic pace trio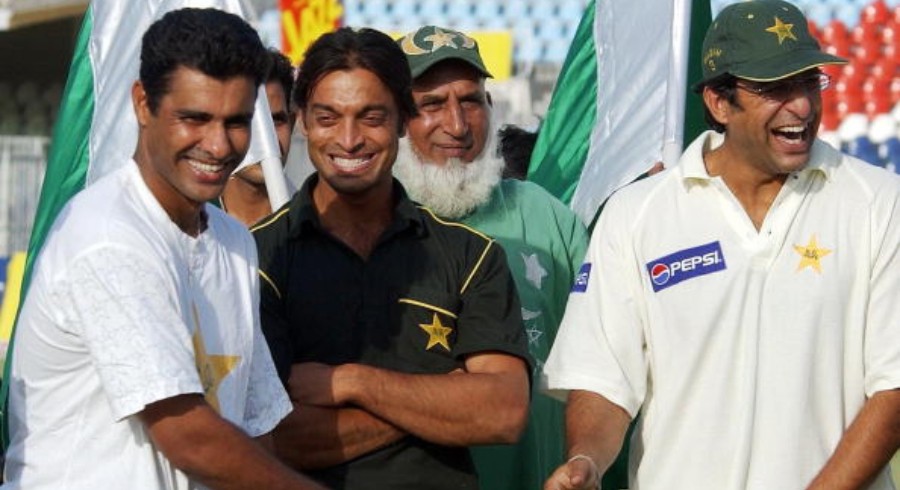 PHOTO: AFP
Former Indian cricketer turned commentator Sanjay Manrekar has compared India's current bowling line-up of Jasprit Bumrah, Mohammed Siraj, and Mohammed Shami to Pakistan's historic pace trio.
The Indian pacers stamped their authority in the first Test match against South Africa where KL Rahul was adjourned as the player of the match but the pacers pulled their weight and helped India to victory.
Shami was the pick of the bowlers as he took eight wickets, including a five-wicket haul in the first innings as India continued their dominance in overseas conditions.
"One thing that has changed in recent 5-6 years for the Indian team, which has been a rare instance for India. India's overseas success comes because India now has the luxury of having three world-class seam bowlers. It has had a huge impact," Manjrekar told ESPNcricinfo.
"If you look at the history of Test cricket, earlier when Pakistan used to win outside their country, they too had 3 world-class pacers. And now India finds themselves in the same condition. These are good signs for Indian cricket," he stated.
Pakistan dominated the world cricket with their lethal pace attack which consisted of Wasim Akram, Waqar Younis, and Shoaib Akhtar. To this day, the trio remains one of the most ruthless and feared bowling attacks in the history of the game.