Martin Guptill expects 'tough' match against Pakistan in T20 World Cup
New Zealand will face former champions Pakistan in their opening Group 2 match on October 26 in Sharjah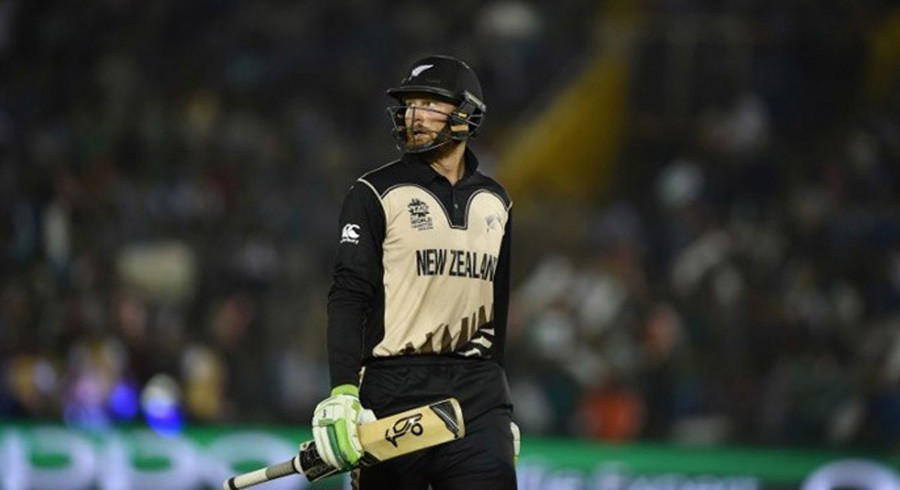 PHOTO: AFP
New Zealand's opening batsman Martin Guptill is expecting a tough clash against Pakistan in the upcoming T20 World Cup.
New Zealand will face former champions Pakistan in their opening Group 2 match on October 26 in Sharjah.
"They're a tough opponent and in these conditions it's going to be pretty tough again," Guptill was quoted as saying by Stuff. "We're going to have to be on our A-game and bring it to them and not take a backward step, just like every other game that we play."
New Zealand called off their limited-overs tour of Pakistan minutes before the opening fixture in Rawalpindi following a security alert from their government, last month.
ALSO READ: 'Blank cheque ready if Pakistan beat India': Investor tells Ramiz Raja
Speaking on the unfortunate development, Guptill hoped that international cricket will return to Pakistan soon.
"It was disappointing for everybody involved," he said. "We were all really looking forward to playing some cricket and getting a bit of game time before the World Cup and that wasn't to be."
"I know Pakistan were really looking forward to having some cricket back in their home country, and we're all hoping that there is going to be cricket there again soon," he concluded.