Mitchell Santner looking forward to 'big series' against Pakistan, T20 World Cup
All-rounder was happy with the home side's performance after T20I series win against West Indies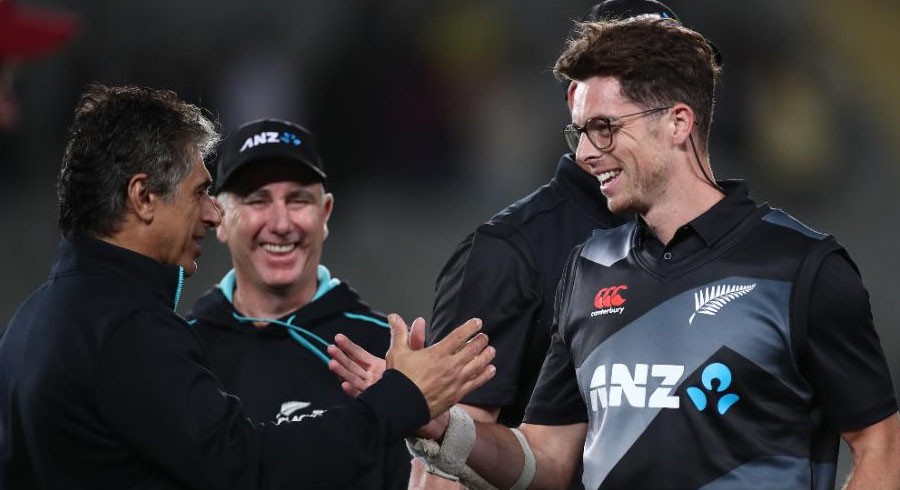 PHOTO COURTESY: ICC
New Zealand all-rounder Mitchell Santner, who led the Black Caps for the first time in the rain-curtailed third T20I against West Indies, is looking forward to the upcoming series against Pakistan and the T20 World Cup next year.
The Kiwis won the three-match T20I series against West Indies, two-nil, after the third match was washed out due to rain in Mount Maunganui with only 2.2 overs of play possible.
"It's pleasing to win this [T20I series against West Indies], we have another big series against Pakistan. We're looking forward to the [T20] World Cup, we'll be using different guys in different times and it's been very good to see young players stepping up for us," said Santner.
ALSO READ: ICC doesn't have mandate to influence Indo-Pak bilateral ties: Barclay
He was also happy with New Zealand's performance against a tough West Indies side.
"Very happy with the way we went about our business. West Indies are a very tough side. It's a little disappointing. They came a long way. We both did quarantine. So to not get a full game is a bit disappointing," he said.
Pakistan men's national team will play three T20Is on December 18, 20 and 22, and the ICC World Test Championship fixtures will be held in Mount Maunganui and Christchurch on December 26-30 and January 3-7, respectively.