Multan Sultans officials thinking about repurchasing franchise
PCB terminated franchise contract after their inability to meet financial obligations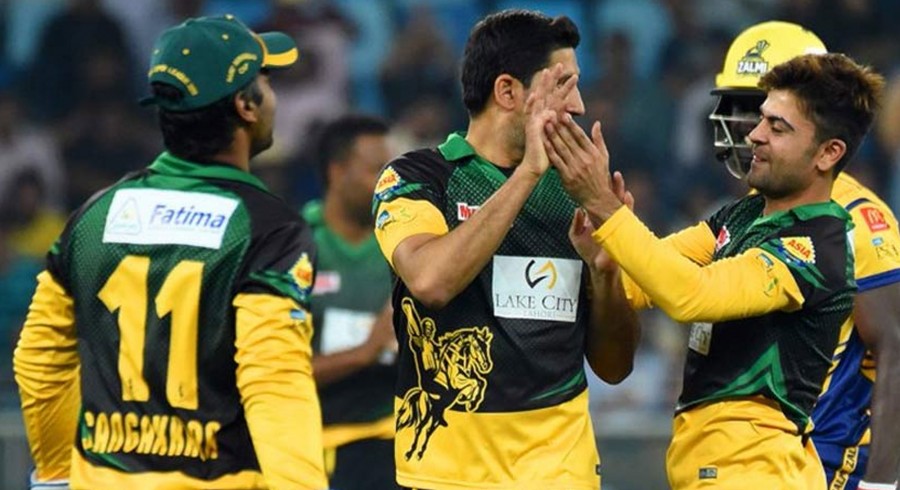 PHOTO: TWITTER/PSL
A few officials of Multan Sultans have already started a quest to repurchase the sixth franchise of the Pakistan Super League (PSL) ahead of the season four.
The Pakistan Cricket Board (PCB) had terminated Multan Sultans agreement with Schon Properties Broker LLC due to inability to meet its financial obligations under the agreement.
As a result of this termination, all rights in respect of the team have now reverted to the board.
According to Daily Express, the board is keenly interested to take services of the Multan Sultans officials to run the matters for the upcoming season.
A few officials of the franchise are eyeing to repurchase the rights of the team with a new name of Faisalabad on lesser price tag, report suggests.
Multan Sultans franchise was sold for $5.2 million per annum on an eight-year agreement.
Meanwhile, the board has also kept the contracts of players a coaching staffs for the upcoming season.
On the other hand, another franchise who failed to deposit its bank guarantee at the end of the deadline, has now deposited 50 per cent of the fee and assured the board to deposit the remaining amount with in next given date.
The season four players draft will take place in Islamabad on November 20 while the six-team T20 league will start from February 14 in the UAE.