Pack of lies: Saleem Malik responds to PCB's questionnaire on match-fixing
The 57-year-old expressed confusion in the involvement of the ICC in his matter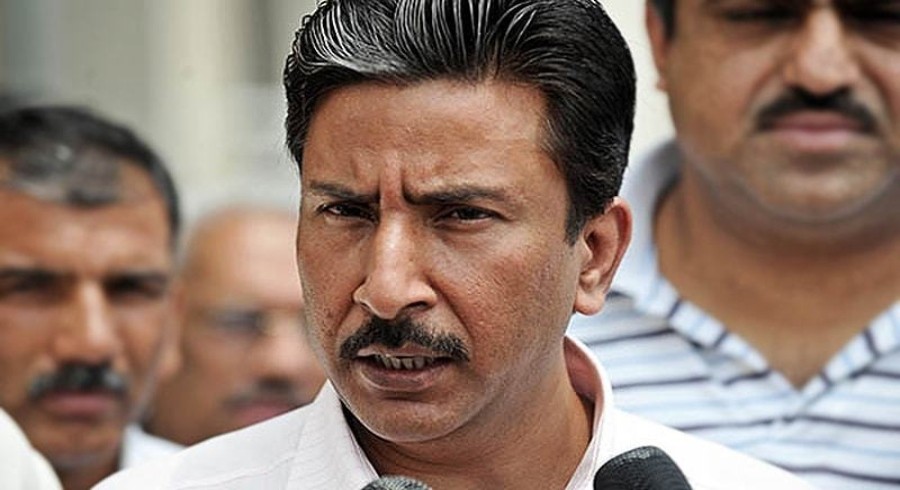 PHOTO: AFP
Pakistan's former captain Saleem Malik, during a talk with media personnel on Monday, claimed that he had provided a detailed response to the Pakistan Cricket Board (PCB) on their questionnaire regarding his involvement in match-fixing while stating that the allegations against him are a pack of lies.
The 57-year-old expressed confusion in the involvement of the International Cricket Council (ICC) in his matter claiming that the PCB had not presented this point in any court.
"I have given a detailed response. I would like that say that ICC, which is always asleep, wakes up in my case. I don't think the ICC has ever asked the PCB about me. Whenever a player is punished, it is no longer in the domain of the ICC. They look at what the cricket board has done in cases of punishments. It has been 20 years since my case and the script that I have been sent is totally nullified and false. The reason for this is that the ICC and the PCB were asked by the Supreme Court to present evidence. I have been fighting my case for eight years. They didn't present any evidence during that time. Now that I have been cleared, they are saying that the ICC is against it. Why did they (PCB) not present this problem in court? All of these are just a pack of lies and I believe that there is a lobby against me. New people are in power now and I hope something good happens," Malik said.
ALSO READ: It was an absolute shocker: Harmison on Akhtar's deliberate beamer at Kirby
The former cricketer was hopeful of getting a reply from the PCB in 15 days while praising the power of social media for bringing his issue to the forefront.
"They asked me to reply within 15 days. Now I will also hope that they will respond in 15 days as well and the media is there to ask the questions. I have presented my answers," he said.
"I have never been quiet. I got disheartened. When I used to do a press conference before nobody came. Now social media helps take out the message to everyone. I don't like people coming on TV and taking my name. If they say anything about me then they probably don't respect our courts," he added.
Malik emphasised that he had never spoken ill of any other former cricketer while terming the Justice Qayyum report as biased.
"I have never taken names. I always ask about why this is happening to me. I never criticise former players who have done great things for the country. I always say that everyone should be treated equally. If you are treating others well, than I have always helped Pakistan gain substantial victories. There is no value to the Justice Qayyum report. He said himself that he left some players which made his judgment biased," he concluded.