PCB to avoid pressing panic button ahead of South Africa series
Top PCB officials have been advised that such a decision will psychologically affect the team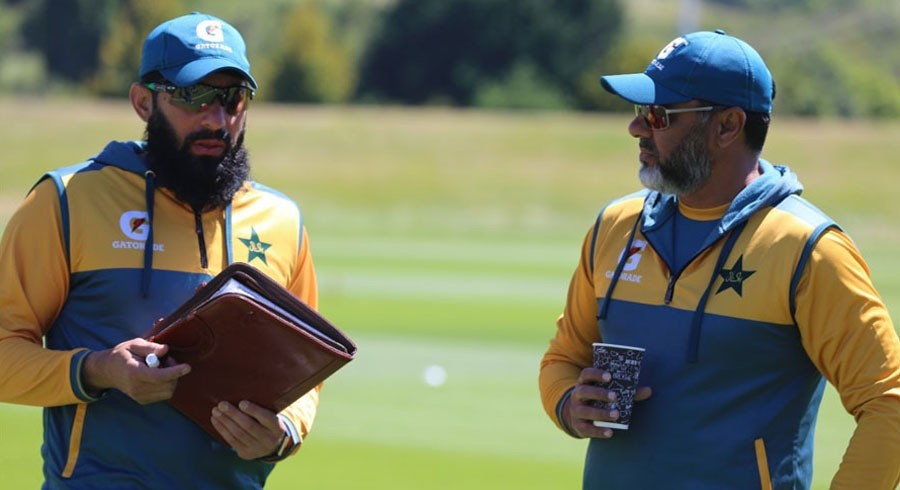 PHOTO COURTESY: PCB
The Pakistan Cricket Board (PCB) is likely to avoid pressing the panic button ahead of the home series against South Africa despite criticism over the team's performance and coaching staff.
According to sources, the PCB has lost faith in Head Coach Misbahul Haq and Bowling Coach Waqar Younis after a drastic dip in the team's performance during their tenures.
As previously reported by Cricket Pakistan and Daily Express, despite poor results on the field, changes in team management are unlikely before the series against South Africa. Top PCB officials have been advised that such a decision will psychologically affect the team, while finding replacements won't be possible in such a short span of time bearing in mind the fact that the South Africa series is just around the corner.
Also, the option of bringing in an interim setup was not exercised inorder to avoid criticism if results continue to go against the team on the field.
In today's cricket committee meeting, Misbah and Waqar were clearly told that the upcoming home matches against South Africa will be their last chance to put Pakistan team on the winning track. The duo will be immediately removed if Pakistan loses the series.
The committee also questioned Pakistan team selection and final playing XI, while also urging Misbah and Waqar to improve their communication with the players inorder to achieve the desired results.