PSL 5 not as profitable as franchises expected
The entire revenue for the fifth edition was Rs.2,167,794,749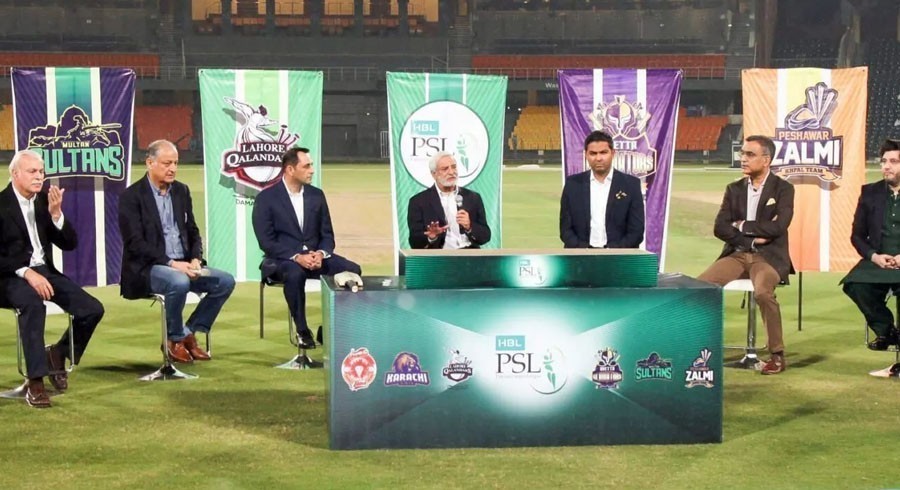 PHOTO: PSL
The fifth edition of Pakistan Super League (PSL) didn't turn out to be as profitable as the franchises expected.
The tournament was indefinitely postponed before the playoffs due to the novel coronavirus (Covid-19) pandemic. The board is keen to stage the remaining matches of the tournament in the coming months, but it looks unlikely to come to fruition.
The franchises were hoping that bringing the league to Pakistan will be financially beneficial for them. However, they were left disappointed after going through the initial unaudited accounts.
According to details, the entire revenue for the fifth edition was Rs.2,167,794,749. PCB's share from this figure is Rs.627,612,185, while the total franchises share is Rs.1,540,182,564.
Hence, each franchise will receive Rs.256,697,094 from the central revenue pool, which is Rs.30,000,000 less than last year's share.
The board will also pay the broadcasting (Rs.109,656,474) and sponsorship (Rs.14,304,348) tax.
Following are the details of PCB's and franchises' share in revenue:
| | | | |
| --- | --- | --- | --- |
| | Total Revenue | PCB's share | Franchises' share |
| Ticket sales | Rs.362,036,000 | Rs.108,610,800 (30%) | Rs.253,425,200 |
| TV Broadcast rights (Pakistan) | Rs.1,137,011,806 | Rs.56,850,590 (5%) | Rs.1,080,161,261 |
| TV Broadcast rights (Overseas) | Rs.206,285,294 | Rs.10,314,265 (5%) | Rs.195,971,029 |
| Title sponsorship | Rs.483,823,529 | Rs.193,529,412 (40%) | Rs.290,294,117 |
| Gold sponsorship | Rs.150,208,363 | Rs.60,083,345 (40%) | Rs.90,125,018 |
| Silver sponsorship | Rs.133,820,037 | Rs.53,528,015 (40%) | Rs.80,292,022 |
| Umpire sponsorship | Rs.54,033,266 | Rs.21,613,306 (40%) | Rs.32,419,960 |
| Production entertainment sponsorship | Rs.98,489,118 | Rs.4,924,456 (5%) | Rs.93,564,662 |
| Digital live streaming (Pakistan) | Rs.124,037,647 | Rs.6,201,882 (5%) | Rs.117,835,765 |
| Digital live streaming (Overseas) | Rs.46,477,896 | Rs.2,323,895 (5%) | Rs.44,154,001 |
| Radio rights (Pakistan & Overseas) | Rs.17,226,192 | Rs.861,310 (5%) | Rs.16,364,882 |
| Wireless mobile telephone rights | Rs.8,321,029 | Rs.416,051 (5%) | Rs.7,904,978 |
| In-stadium Catch & Win | Rs.51,470,404 | Rs.20,588,162 (40%) | Rs.30,882,242 |
| Graphic interchange rights | Rs.46,741,626 | Rs.18,696,650 (40%) | Rs.28,044,976 |
| Strategic timeout sponsorship | Rs.17,155,699 | Rs.6,862,280 (40%) | Rs.10,293,419 |
| Truck branding | Rs.15,097,015 | Rs.6,038,806 (40%) | Rs.9,058,209 |
| Virtual advertising | Rs.11,620,126 | Rs.4,648,050 (40%) | Rs.6,972,076 |
| Fantasy App | Rs.12,408,000 | Rs.4,963,200 (40%) | Rs.7,444,800 |