PSL franchises unsecure with T10 league
Owners have once again requested PCB to bar national players from taking part in the league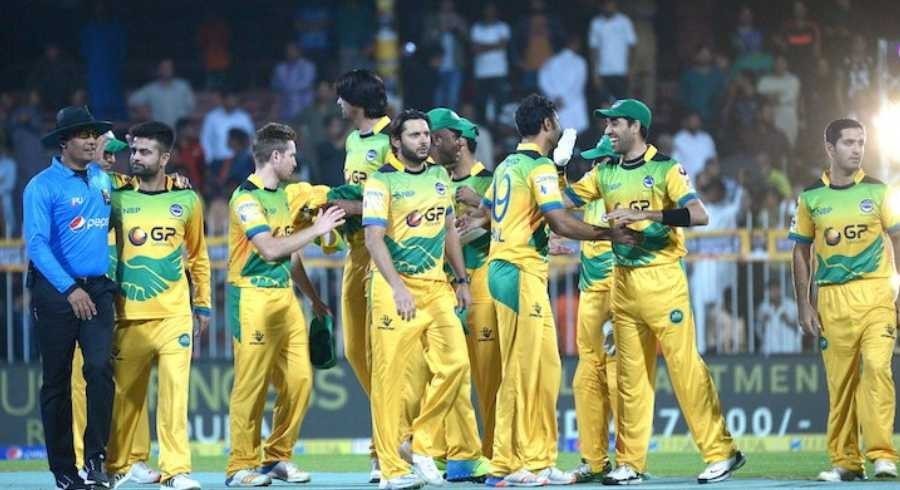 PHOTO: Twitter/PakhtoonTeam
Several Pakistan Super League (PSL) franchises have written a letter to the Pakistan Cricket Board (PCB) Chairman Ehsan Mani and demanded to the board to prevent the national players from participating in the T10 league.
The latter, which is obtained by ESPNcricinfo highlighted serious concerns, and among other things, asks the PCB to prevent its players from participating in the league.
The latter also states that PSL franchises are unhappy with the T10 league using the name of the cities for the teams in the tournament.
It also claims the 'promotional activities of these teams in the heartlands and territories of PSL teams' may damage the PSL teams' reputation, divert their sponsors and draw away their fan base.
Furthermore, one of the PSL franchise requested the board to publically announce that the PCB has not authorised the T10 League. In addition, they have requested the PCB to prevent the T10 League from seeking sponsorships in Pakistan.
Meanwhile, the franchises have also asked the board to stop T10 franchises from taking names such as Karachians, Pakhtoon and Punjabi Legends.
They termed it as an attempt to target Pakistani cricket viewership market despite the fact that the T10 Cricket League has no indigenous affiliation with Pakistan or people of Pakistan.
They warned the PCB such actions needed to be nipped in the bud before it was too late and the 'menace of foreign cricket leagues' had encroached on Pakistan's domestic structure.