Raja set to float unique idea in next MCC meeting
The 57-year-old also questioned the logic behind not hosting the first Test between Pakistan and Sri Lanka in Karachi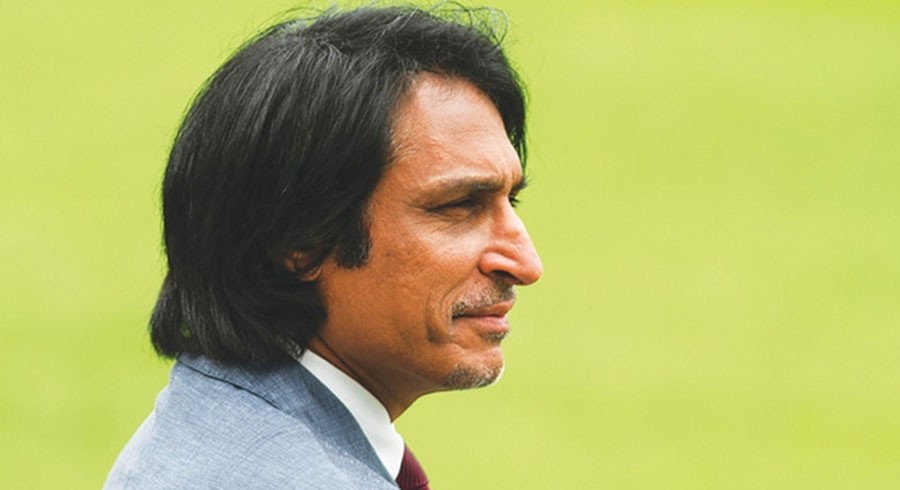 PHOTO: Reuters
Pakistan's cricketer-turned-commentator Ramiz Raja, in a Youtube video on Thursday, claimed that he would float the idea of introducing the pink ball in regular Test matches in the event that bad light interrupts play in the next Marylebone Cricket Club (MCC) meeting which is scheduled to be conducted in March next year.
Raja believed that the pink ball could help take the action forward after a significant part of the second day of the first Test between Sri Lanka and Pakistan in Rawalpindi was lost due to rain and bad lights.
ALSO READ: Yasir Shah released from Pakistan's Test squad
"When we have weather such as this, when it is raining and the lights come on, can we not continue the action by switching to a pink ball? The pink ball is used for night cricket and when the conditions are like this then the pink ball can pave the way," said Raja. "Test cricket is failing the stress Test and is in trouble. If people come in with big expectations and if they have to go back because of bad lights then I think this is an idea that can be worked on. Because I am a member of the MCC cricket committee, I will definitely try to float this idea in the meeting that will take place in March."
The 57-year-old also questioned the logic behind not hosting the first Test between Pakistan and Sri Lanka in Karachi which has much better conditions for cricket at this time of the year.
"It was a tough day in Rawalpindi. There was frustration because of the rain and bad lights. A lot of cricket could not be played because of this. The debating point is why the first match was not played in Karachi? It does not have the same weather as Rawalpindi. Test cricket was being played in Pakistan after 10 years. We could have had five days of cricket there," he said.
Raja believed the interruption had impacted the fun and drama that was being created on the field.
"Cricket comes under pressure in Rawalpindi and Islamabad during December because it is really cold there and rain also disrupted play. Many people came in and backed Pakistan and the re-launch of Test cricket. The fun and the drama that was being created and the rhythm was broken. I think the scheduling could have been a lot better," he concluded.