Ramiz blames Queenstown's inadequate training facilities for Babar's injury
Pakistan captain has been ruled out of the three-match T20I series against New Zealand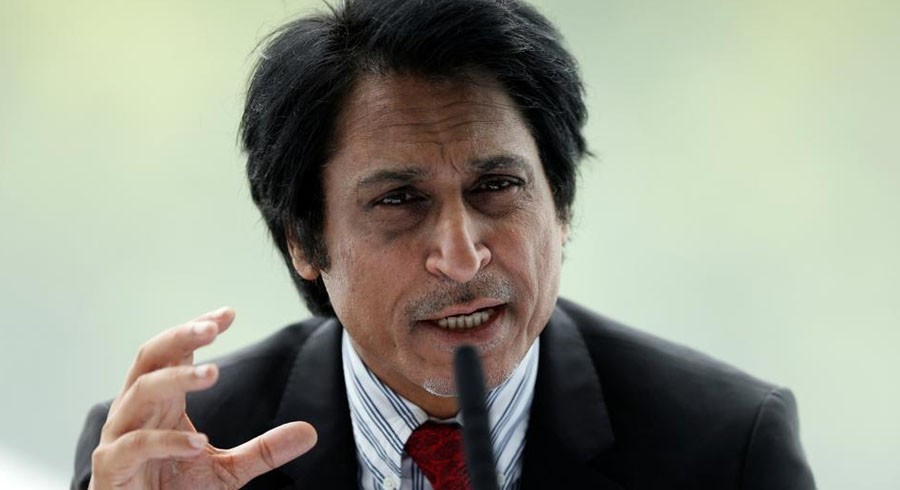 PHOTO: AFP
Former Pakistan captain Ramiz Raja believes that the lack of proper training facilities in Queenstown could be one of the reasons behind the Men in Green's all-format captain Babar Azam's injury.
While speaking on his official YouTube channel, the cricketer-turned commentator stated that the wrong choice of venue for training could have led to Babar suffering a fracture in his right thumb.
"I was surprised to see that Pakistan team was sent to Queenstown for practice sessions. Although, it is one of the most beautiful places in the world and is a ski resort or a holiday resort. But this area is not suitable for cricketing environment and regular cricket does not take place here. Obviously, this is why practice facilities would not have been up to the required standards, which would have probably led to uneven bounce, and could have resulted in Babar Azam fracturing his thumb as well," said Raja.
ALSO READ: Babar's injury is a major setback, other teams are scared of him: Waqar
Babar will be unable to attend nets for, at least, 12 days, meaning he will not be available for the December 18, 20 and 22 T20Is to be played in Auckland, Hamilton and Napier, respectively.
"Already, Babar's reflexes would have been slow due to the time spent in quarantine as it is not easy to time the ball straightaway. To middle the ball would have been difficult, even for a player like Babar Azam," the 1992 World Cup winning cricketer added.
He also advised the people incharge of preparing the itinerary to provide proper facilities to players on a tour.
"It is important that when you have enough knowledge about the practice facilities when you are preparing an itinerary for the series. Practicing on regular centres should be taken into account," he said.