Ramiz Raja opens up on future of Indo-Pak bilateral ties
He also urged the Men in Green to play fearless cricket and backed them to win the T20 World Cup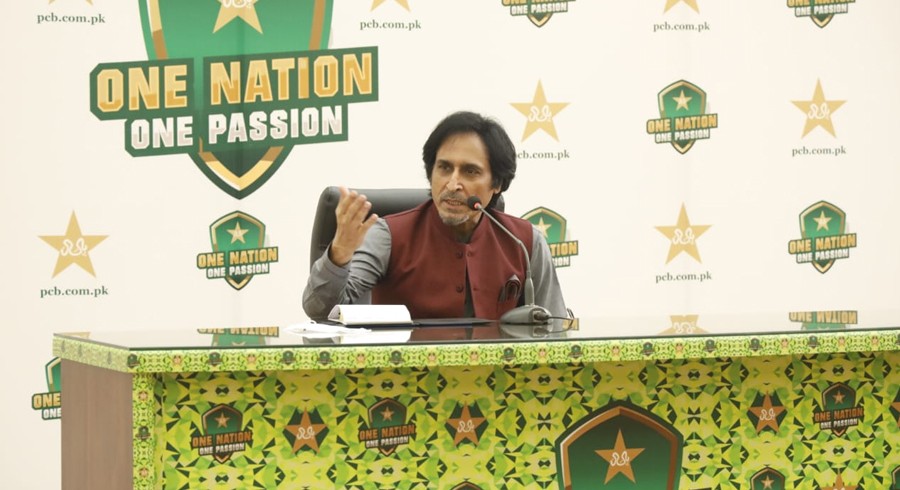 PHOTO COURTESY: Shafiq Malik
The Pakistan Cricket Board (PCB)'s newly-appointed Chairman Ramiz Raja has opened up about the resumption of bilateral ties between India and Pakistan.
While addressing media at the National High Performance Centre following his unopposed and unanimous election as PCB's Chairman, on Monday, Raja said that holding Indo-Pak matches is impossible at the moment.
"It [Indo-Pak bilateral ties] is impossible right now. The sporting model has been spoiled by politics and right now it is a status quo and we are not in a hurry on this issue because we have to focus on our domestic and local cricket," said Raja.
Raja also shed light on the upcoming T20 World Cup match between the arch-rivals.
"It is a show stopper [Indo-Pak match in T20 World Cup] and when I met with the Pakistan team players I told them I want the tables to be turned this time and the team must be 100 percent operational for the match and to do well in it," he said.
ALSO READ: Mohammad Wasim responds to Shoaib Akhtar's 'puppet chief selector' comment
He also urged the Men in Green to play fearless cricket and backed them to win the mega event.
"The national side has the potential to win the World Cup and we need to back the side selected for the global event. We need to fine-tune our plans. Pakistan cricket's DNA consists fearlessness, and we need to define a proper model and provide clarity to achieve desired results," he concluded.