Rana Naved slams 'ridiculous' Sehwag statement, issues warning
Former pacer believes Sehwag cannot digest respect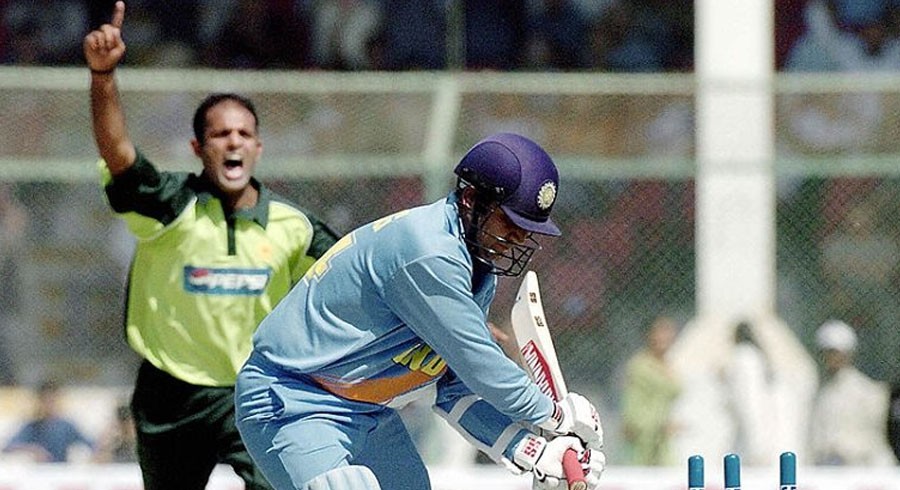 PHOTO COURTESY: Twitter
Former Pakistan pacer Rana Navedul Hasan has slammed India's legendary opener Virender Sehwag after an old video of the latter went viral in which he claimed that Pakistan cricketers praised India in order to get commentary stints in India and make money.
"Former Pakistan players like Mohammad Yousuf, Saqlain Mushtaq, Rana Naved & more are keen to praise Indian cricket as they are after money from Indian media and they know that by praising the Indian team they may get contracts from Indian media outlets," said Sehwag.
While speaking in a Youtube video, former pacer refuted Sehwag's claim and warned him against speaking ill of Pakistan cricketers.
"Sehwag has given a ridiculous statement against Pakistan cricketers. He said that we praise India because we need gigs in Indian channels. This is not true and I also take my words back because you people cannot digest respect," said Rana. "I played under Sehwag in a league in Dubai and we won that tournament under his captaincy so I praised him. Although we won that tournament because of the players but credit also goes to you [Sehwag] because you were the captain. You took it the wrong way insinuating that we praised you because we need stints in India channels."
"You had given a ridiculous statement two years ago as well but we ignored it. However, we have to respond this time in order to shut you up on social media," he added.
ALSO READ: Jayasuriya welcomes Malik in elite list
Last week, Akhtar had also clarified that he did not rely on India alone for his huge following and all Youtubers from Pakistan praised India due to their abilities on the field and he was no different.
"Sehwag is a casual man who speaks in a very non serious way. He said Shoaib Akhtar needs money which is why he speaks highly of India. India doesn't feed me, Allah does. I have more money than Sehwag has hairs on his head. Try to take it as a joke," said Akhtar. "Please try to digest my fame. I have a lot of subscribers on Youtube that are from outside India. 40 percent are from Pakistan, 50 percent from India and others from rest of the world."