Remember my name: Shaheen Afridi aims for more records
Left-arm pacer recently stole the limelight during his stint in the T20 Blast, with a stunning six-wicket haul which included four wickets in four balls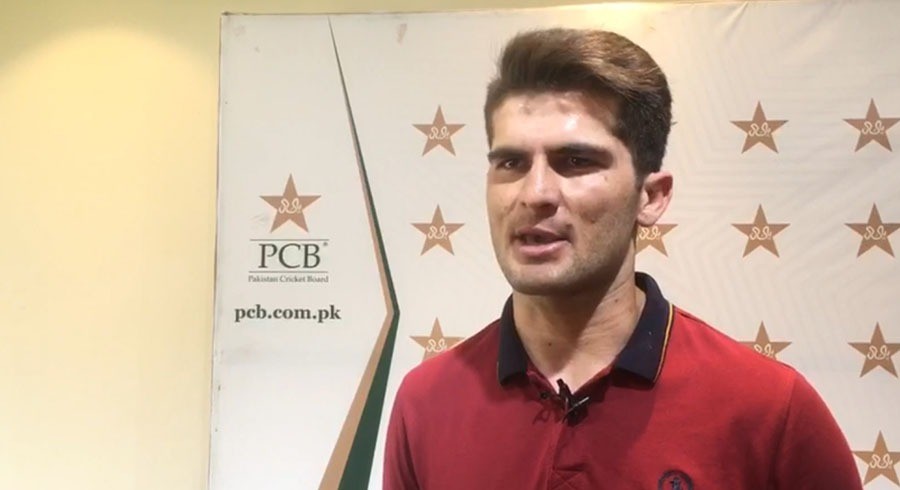 PHOTO: File
Left-arm pacer Shaheen Shah Afridi is aiming for more records after becoming the first bowler to have bowled six batsmen in a T20 innings.
Afridi stole the limelight during his stint with Hampshire in the T20 Blast, with a stunning six-wicket haul which included four wickets in four balls.
"I heard that no other Pakistani bowler has bowled six batsmen in a T20 innings. I was proud to achieve that record for Pakistan. My aim is to achieve more than this for Pakistan in future. I want to give even better performances, so people remember my name," said Afridi while talking to reporters in Lahore.
ALSO READ: People who like status quo resort to personal attacks: Wasim Khan
The left-arm pacer is looking forward to the upcoming National T20 Cup, which will be the curtain-raiser of the domestic season, with matches being held in Multan and Rawalpindi from September 30 to October 18.
"Our domestic season is beginning with the National T20 Cup this season. I am coming back after playing a lot of T20 matches, so my aim is to perform to the best of my abilities and make a name for myself in Pakistan domestic circuit since I have not played a lot of domestic matches in my career," he said.
The 20-year-old is focused on improving his batting and overall skill set.
"I am trying to improve my batting as well since as a team player I need to contribute in all departments," he said.