'Sammy was awarded Zalmi's head coach role to avoid further controversy'
Former cricketer advised the franchises to maintain cordial relations with the foreign cricketers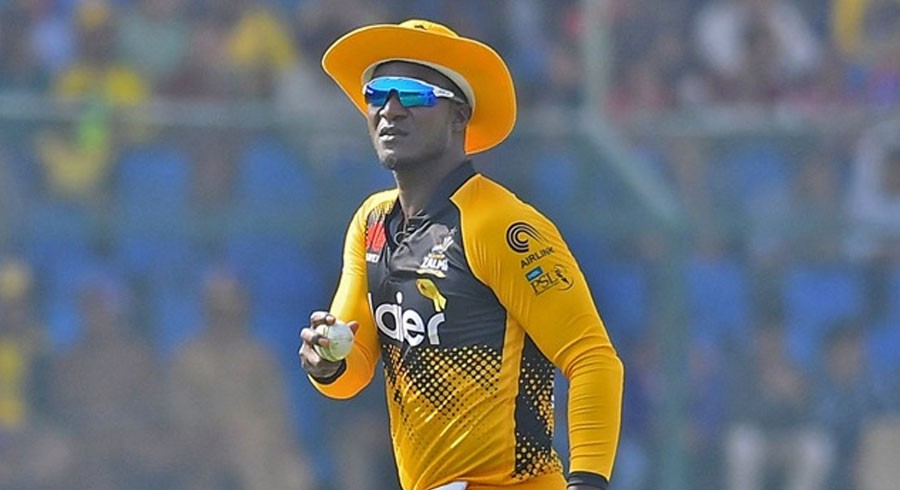 PHOTO COURTESY: PCB
Former Pakistan cricketer Tanvir Ahmed has opened a new Pandora's box with his latest controversial claim related to recent management changes in the Peshawar Zalmi franchise.
While speaking in a Youtube video, former pacer reflected on Zalmi's decision to appoint veteran all-rounder Darren Sammy as the team's head coach in the middle of the HBL Pakistan Super League (PSL) season five.
"When these things happen in the middle of the tournament, then doubts creep in people's mind that there is something wrong between the owner and Darren Sammy," Tanvir said. "Even some former cricketers said that there is some rift between them which is why Sammy came up with a cryptic tweet. I think in order to settle the issue and not create any further controversy, Zalmi management decided to give Sammy the role of the head coach."
ALSO READ: Peshawar Zalmi's Kieron Pollard ruled out of HBL PSL 5
Earlier this week, Sammy's cryptic tweet had sparked speculations of his rift with the franchise owner Javed Afridi, after the Windies all-rounder missed out on his team's match against Karachi Kings in Rawalpindi, during the ongoing PSL season five.
However, the 36-year-old was surprised by the speculation and clarified on Tuesday that there were no issues between the team owner and himself.
"I can't believe that the media would think that my bro Javed Afridi and I would ever have an issue. I'm actually laughing at this. Listen guys I love this man as my own brother. Are u guys serious, Peshawar Zalmi is my baby and nothing comes between us. Absolutely nothing!" Sammy tweeted.
Tanvir also advised the franchises to maintain cordial relations with the foreign cricketers in order to keep the league away from any controversy.
"These things [controversy] are not good for PSL because the league has come to Pakistan after a lot of difficulties," he said. "If there are problems happening with overseas players, teams should try to avoid them. Teams need to maintain good relations with overseas players because it has taken a lot of effort to convince them with regards to security. So if you start fighting with them, then it would create problems for the league as well as the team."