'Scapegoats and U-turns': Misbah opens up about the workings of Pakistan cricket
Misbah resigned as the head coach of the Men in Green, on September 6, despite a year left in his three-year contract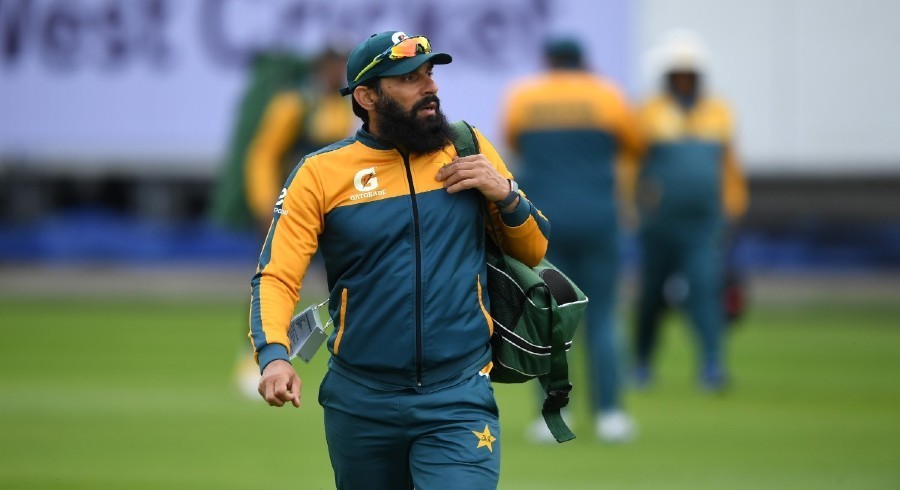 PHOTO COURTESY: PCB
Former head coach and captain Misbahul Haq has opened up about the workings of Pakistan cricket, while citing scapegoats and U-turns.
Misbah resigned as the head coach of the Men in Green, on September 6, despite a year left in his three-year contract due to "considerable time away from family in a bio-secure environment".
Speaking publicly for the first time about his resignation, Misbah said that looking for scapegoats is a norm in Pakistan cricket.
"In Pakistan, we only focus on one thing and that is the result. We don't go beyond that and focus on things like our players and their skill development," said Misbah on A Sports.
"After losing a match or series we look for someone as a scapegoat to save face. Nothing will change if we continue with this cosmetic surgery. You can change the coaches and players but deep down the problems will remain the same," he added.
ALSO READ: Maheesh Theekshana stars as Sri Lanka down Namibia
He also took a dig at the changes made by the PCB selection committee for the T20 World Cup, which saw the return of veteran all-rounder Shoaib Malik and wicketkeeper-batter Sarfaraz Ahmed, among others.
"First you made changes to the team but 10 days later you took a U-turn and brought the excluded players back in the fold," he concluded.