Sharjeel offers teary-eyed apology to Pakistan teammates
This was the final hurdle in Sharjeel's path towards participating in domestic cricket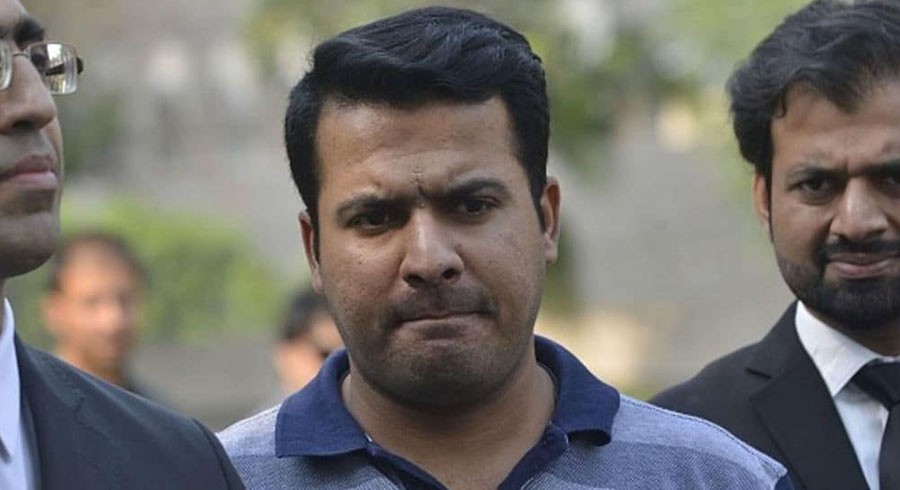 PHOTO: AFP
Pakistan's opener Sharjeel Khan offered a heartfelt apology to the entire team for his involvement in the spot-fixing scandal during the Habib Bank Limited (HBL) Pakistan Super League (PSL) in 2017. The hard-hitting batsman also apologised for the embarrassment faced by his teammates in the aftermath of the incident.
This was the final hurdle in Sharjeel's path towards participating in domestic cricket.
Sharjeel was banned for five years by the Pakistan Cricket Board (PCB) after he was guilty of spot-fixing. Half of the ban is scheduled to be lifted if the opener participated in rehabilitation and education programs. Sharjeel is currently participating in the programs as required.
His inclusion in the recently concluded PSL5 players draft, where he was picked by Karachi Kings, indicates that the PCB is willing to lift the remainder of his ban.
ALSO READ: Pakistan likely to make three changes for first Sri Lanka Test
According to sources, during his interaction with the team, the opener spoke with a heavy voice, with his head bowed down. He apologised for the shame that the incident had brought to the country.
"I am Sharjeel Khan. Because of my mistakes, I became a source of embarrassment for my country. This is why I and my family had to endure tremendous hardships along with a two and a half year ban. I, on this occasion, ask for your forgiveness. Please learn a lesson from me and never participate in wrongful activities," said Sharjeel.
The opener was teary-eyed while making the apology. After the short speech, players met the apologetic opener and tried to raise his spirits.
It should be noted that Sharjeel had earlier given lectures to Under-19 cricketers in three cities and engaged in social work. He is soon expected to be given clearance to participate in domestic cricket. He last represented Pakistan on January 26, 2017 against Australia in a One-Day International (ODI) in Adelaide.