Shaun Pollock urges youngsters to follow Babar Azam's technique
Pakistan captain is closing in on becoming the number one batsman in ODI cricket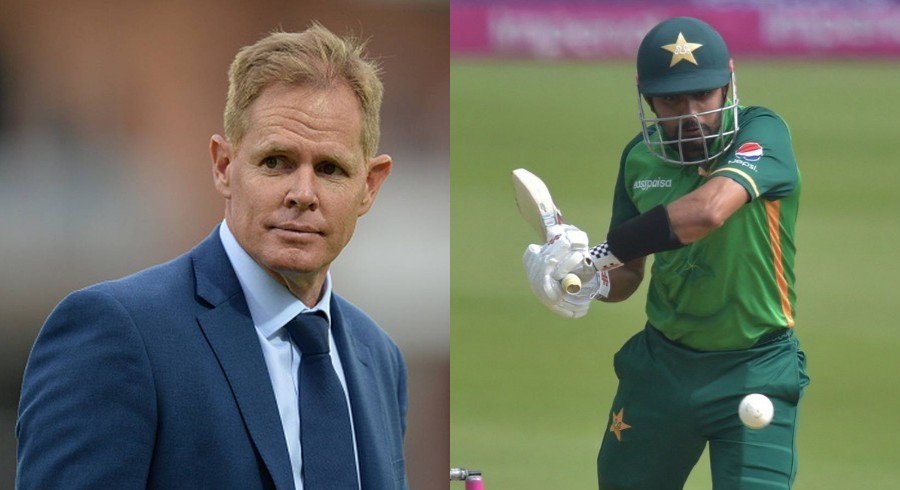 PHOTO: AFP
Former South Africa captain Shaun Pollock has urged young cricketers to follow Pakistan captain Babar Azam's technique inorder to become proficient in the art of batting.
While speaking on the Pakistan Cricket Board (PCB) Podcast, Pollock said that Azam looks very relaxed at the crease.
"His demeanor when he goes to the crease, he seems so relaxed and it seems that he has got his game plan sorted out. He is not a very old individual so he is going to get better as the years go on. The technique that he has got, I have been really impressed. I mean, I see I hear that if a youngster is looking to copy a technique, you can't go far from Babar Azam," said Pollock.
ALSO READ: Blow for South Africa as captain Bavuma to miss Pakistan T20I series
Pollock also said that Azam has the technique to excel in different conditions which impressed him a great deal.
"He gets into a relaxed position and he gives himself the best chances to be effective in all conditions, whether it's slower or bouncier, fast or seaming; he has got such a good technique that he is going to stand the test of time. You just got to go and look at his figures," he said.
"Sometimes you don't understand a player and how good he is until you see him first hand and I have been impressed," he concluded.
Azam is likely to become the number one batsman in ODI cricket, after the next ICC rankings update, overtaking India's Virat Kohli.