Sixth PSL franchise won't be sold without proper due diligence: Mani
Numerous buyers have already shown serious interest in the franchise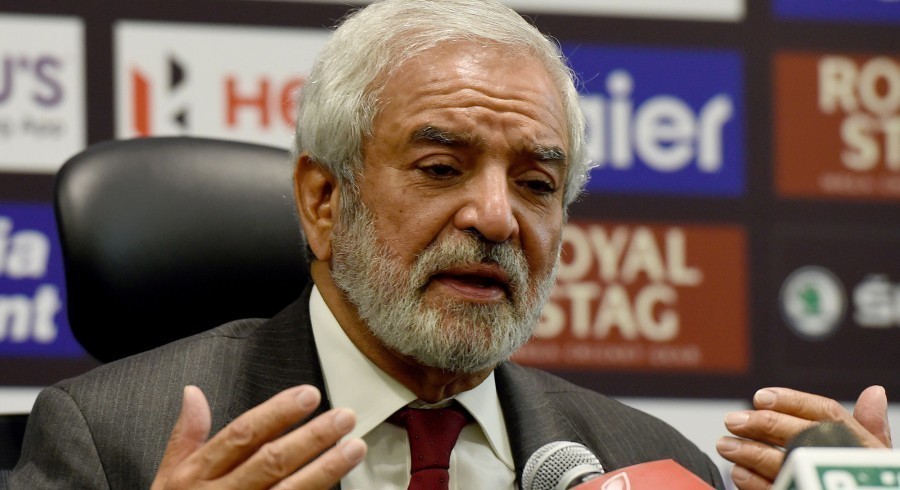 PHOTO: AFP
Pakistan Cricket Board Chairman Ehsan Mani has said that the sixth franchise of the Pakistan Super League (PSL) won't be sold without proper due diligence.
Earlier PCB had terminated the franchise agreement with Schon Properties Broker LLC which granted franchise rights of the Multan Sultans PSL team. As a result of this termination, all rights in respect of the team reverted back to PCB.
The termination was brought about due to the former franchisee's inability to meet its financial obligations under the Agreement.
PCB confirmed that the fourth edition of PSL will go ahead as planned with six teams and the same number of matches. The Board will take complete responsibility of all player and coach contracts. Pending further updates, the team shall be referred to as "The Sixth Team" of PSL.
Speaking at the National Stadium in Karachi, Mani said that many parties have shown interest in buying the franchise.
"Five to six parties have shown serious interest in purchasing the franchise but we will do proper due diligence before reaching a decision on this," said Mani.
Speaking about resumption of Indo-Pak cricketing ties, he said: "We had a dialogue with BCCI on this but we will never force anyone to play with us. After talks with Indian officials I sensed that they are keen to have Pakistan-India Series."
Talking about the issue surrounding Sarfraz Ahmed's captaincy, Mani said that he will remain captain of the side until the 2019 World Cup.
"Yes InshaAllah [God willing]," he said. "Sarfraz is the captain of Pakistan and will continue in the role because he has performed well in all three formats of the game. I don't see any controversy in this and the cricket committee has nothing to do with it. The committee can only give recommendation but I will be taking the final decision."