'Stay fit and perform': Misbahul Haq sends clear message to Mohammad Amir
Head coach says pacer will be considered for selection if he takes back retirement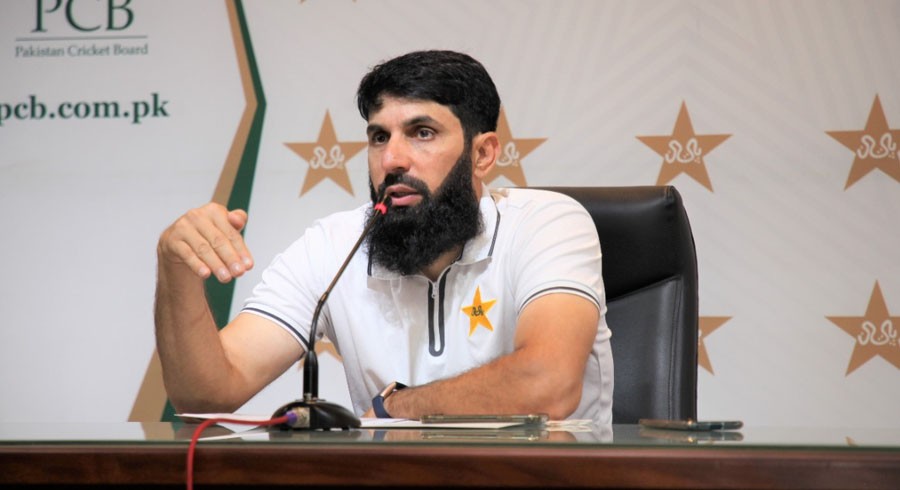 PHOTO COURTESY: PCB
Pakistan's Head Coach, Misbahul Haq, has sent a clear message to retired pacer Mohammad Amir regarding the latter's comeback in the national side.
Misbah has reiterated that he has no personal issues with Amir but the pacer needs to stay fit and perform well, as well as take back his retirement, inorder to be considered for selection.
"Like I have said before, Amir was dropped because of injuries and performance and later he announced retirement. If he takes his retirement back and performs well, the door is open for him to make comeback like every other player. I have no personal issue with him, which I have stated before as well," said Misbah during the departure press conference ahead of tour of England and West Indies.
"He made a comeback when I was captain and later as a coach. Last year, he wasn't able to travel with us to England due to some family issues but as soon as they were resolved we straightaway included him in the squad," he added. "I don't know why this issue has been created and why Amir thinks like that. If we stays, performs well and the team needs him, he will considered for selection. Whatever happened in the past, I don't think about it."
Misbah also hinted that changes could be made to the squads for England and West Indies tour if logistics permit.
"It's unfortunate that we had to select the squad [before PSL 6] for England and West Indies tour so early due to logistics issues caused by the pandemic. Ideally we wanted to consider the in-form players for selection and, if logistics allow us, we will make changes to the squad whenever needed," he concluded.
Pakistan squad for England and West Indies tours will assemble on June 20 in Lahore, where they will stay in a complete room isolation till June 25. Touring party will play three ODIs and as many T20Is match series against England and five T20Is and two-Test match series against West Indies.