They are helpless: Afridi takes a dig at Harbhajan, Yuvraj
All-rounder believes the duo were forced to criticise him, in order to appease the Indian public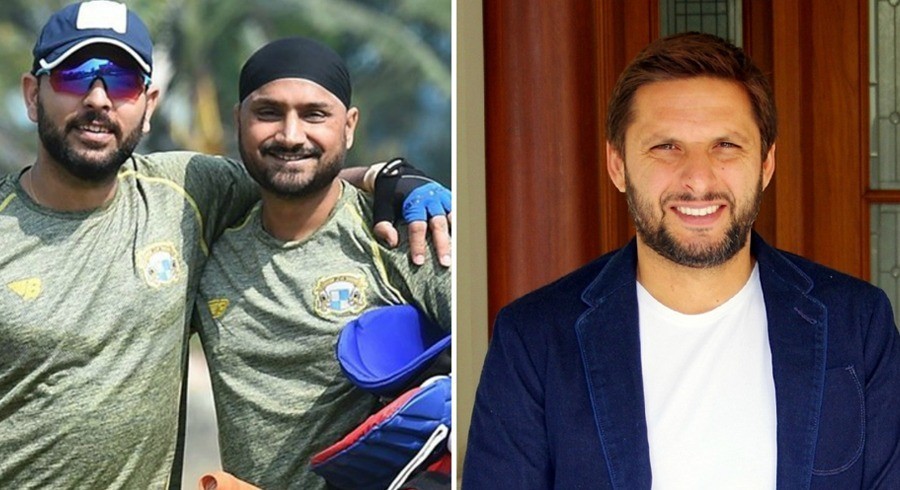 PHOTO: AFP
Veteran Pakistan all-rounder Shahid Afridi believes Indian cricketers, Yuvraj Singh and Harbhajan Singh, were forced to criticise him, in order to appease the Indian public.
However, Afridi is still grateful to the duo for backing his foundation in its fight against the coronavirus (Covid-19) pandemic.
"I'll remain thankful towards Harbhajan and Yuvraj for supporting my foundation," Afridi said on a local news channel. "The real problem is that this is their compulsion. They live in that country. They are helpless. They know that people are being oppressed in their country. I won't say anything further."
ALSO READ: Preparations continue for T20 World Cup this year: ICC
Earlier this month, Harbhajan and Yuvraj had vowed to never support Afridi again, after the latter's recent controversial remarks against Indian Prime Minister Narendra Modi and his government for the abrogation of Article 370 from Azad Jammu and Kashmir.
"Shahid Afridi is no longer my friend because he ridiculed my country and our prime minister," said Harbhajan while talking to Sports Tak. "Me and Yuvraj supported Shahid Afridi's work and his foundation purely on basis of humanity and instead of being thankful he backstabbed us. I will never support him again. I promise everyone that you will never see a video or post for Shahid Afridi in the future."
"Really disappointed by Shahid Afridi's comments on our Hon'b PM Narendra Modi ji. As a responsible Indian who has played for the country, I will never accept such words. I made an appeal on your behest for the sake of humanity. But never again," Yuvraj tweeted.