Umar Gul advises caution regarding young pacers
The right-arm pacer admired the speeds at which the young crop of fast-bowlers bowled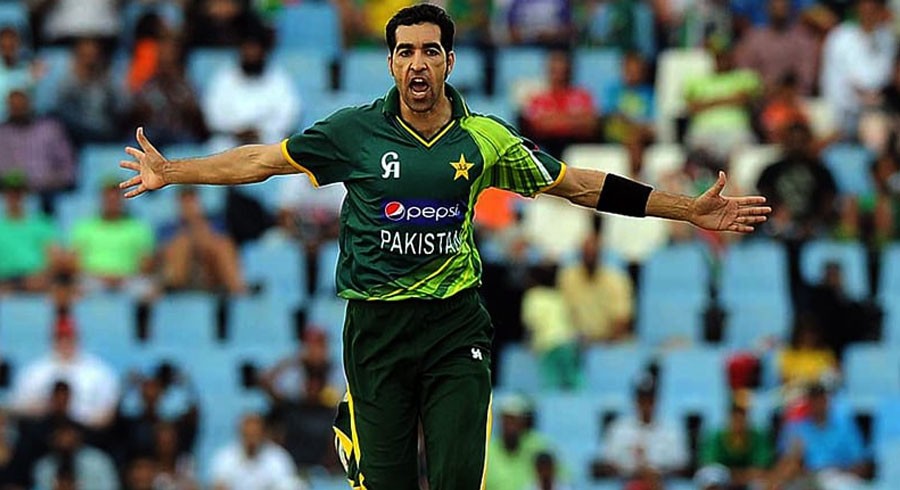 PHOTO: AFP
Pakistan's fast-bowler Umar Gul, in an interview with PakPassion.net, praised the current fast-bowling reserves at the country's disposal but advised caution in managing the young pacers who would build Men in Green's future.
The veteran pacer admired the speeds at which the young crop of fast-bowlers bowled while asking for patience as far is their development in concerned.
"The emergence, after a very long time, of a group of young fast-bowlers who can all bowl above the 140kph mark is a hugely encouraging sign for Pakistan cricket. But here I will sound a note of caution and ask for everyone to allow them time to develop and not lose patience with them if they have one or two bad games," Gul said.
ALSO READ: Mushfiqur Rahim refuses to visit Pakistan
Gul revealed that the lack of experience of the young pacers prompted the need for a guiding hand, who could help the players mature.
"All these young bowlers have a lot of talent and skills, but they are new to international cricket and it's here where they need a guiding hand that only experienced players can provide," he said.
The former pacer believed that Pakistan's bowling coach Waqar Younis was the ideal candidate to help these players develop.
"Whilst in the shorter formats, Mohammad Amir and Wahab Riaz can help the youngsters on the field, we will have a problem in Tests. The likes of Naseem Shah and Shaheen Shah Afridi do not have that much experience in First-Class cricket and there is no other senior fast-bowler who can help them on the field. However, I am encouraged by the fact that in Waqar Younis as bowling coach, the youngsters will have a good teacher to show them what is needed to perform well in Tests," he said.