Wasim, Waqar laud Babar Azam's captaincy against India
Former pacer duo highlighted how Babar has improved as a captain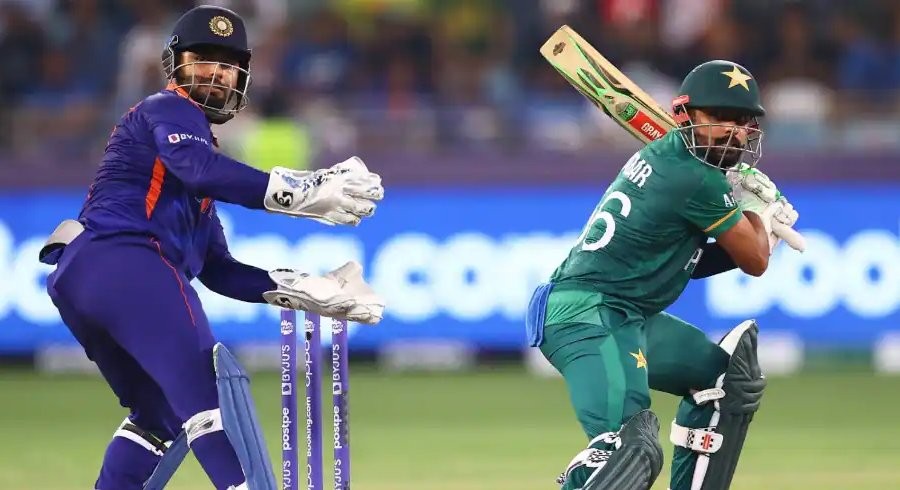 PHOTO COURTESY: ICC
In the words of Indian skipper Virat Kohli, India were "outplayed" by Pakistan as the Men in Green registered a historic win over their arch-rivals in Dubai on Sunday.
Former pacer duo Wasim Akram and Waqar Younis both credited Babar Azam's captaincy as a key factor which contributed to Pakistan's first-ever victory against India in a World Cup.
In a post-match panel interview with A Sports, Waqar Younis said that Babar Azam showcased a lot of maturity throughout the crunch game.
"Normally Babar is very animated in the field and he used to shout as well but against India, he was extremely calm. Even after boundaries were hit, he knew the bowlers were trying their best," said Waqar.
ALSO READ: Rizwan has played big role in making Babar a classy player: Chopra
The former pacer further praised Babar for utilising the bowlers extremely well.
"The way he brought Imad and Hafeez into the attack and then took them out; these are the small things in 20 over cricket which might seem insignificant at the time but play a collective role which leads you to victory," Waqar added. "Babar's captaincy has taken a very big step forward because of the stage and the opposition. It will also give him confidence as a batsman too because he got runs as well."
Former left-arm pacer Wasim Akram agreed with Waqar's remarks and said irrespective of how much we praise Babar's captaincy, it still won't be enough.
"Once you start handling the pressure matches calmly as a captain, that is when you get the most clarity. He will now have a better understanding as to how he can lead from the front; getting runs and leading the troops towards victories."
Babar Azam scored an unbeaten 68* from 52 balls, which included six glorious boundaries and two maximums.