Wasim, Waqar most dangerous bowling partnership of all time: Pollock
The 46-year-old believed that the legendary duo could bowl well regardless of the pitch and the conditions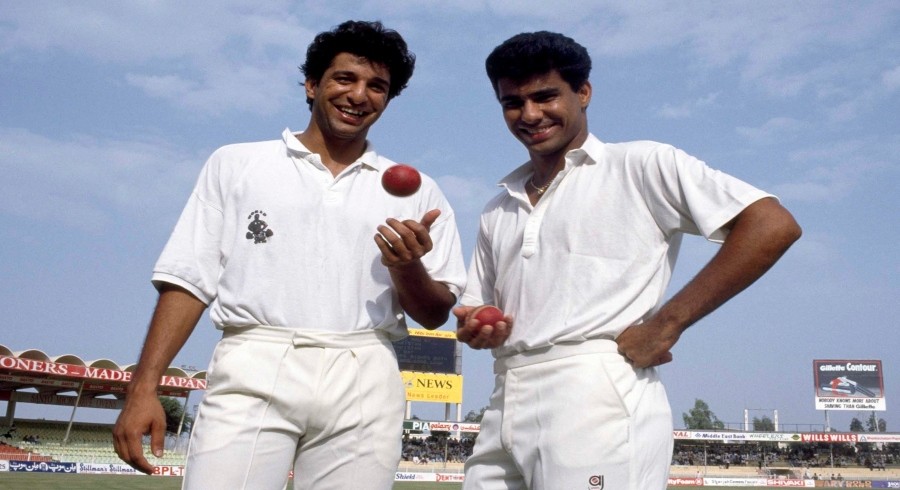 Photo Courtesy: Cricket Australia
South Africa's legendary former all-rounder Shaun Pollock, in a YouTube interview on Friday, named Pakistan's legendary pace duo of Wasim Akram and Waqar Younis as the most dangerous bowling partnership of all time.
The 46-year-old believed that the legendary duo could bowl well regardless of the pitch and the conditions.
"All-time, as a pair it would be Wasim [Akram] and Waqar [Younis]. Their skills, no matter what the pitch was like, they could do it on any surface no matter what the conditions were like. I would go for those two [as the most dangerous bowling pair]," said Pollock.
ALSO READ: Second choice: Inzamam slams Misbah's statement about Sarfaraz
The former Proteas all-rounder named Australia's fast-bowlers Mitchell Starc and Pat Cummins as the best bowling pair in the current landscape of cricket.
"Not so long ago I would have said [Dale] Steyn and [Vernon] Philander but I suppose I can't go down that route. I hope if you have them operating at their best at any particular time [Stuart] Broad and [James] Anderson would be up there but if I had to go with two that are bowling as best as they can I would go with Pat Cummins and Mitchell Starc," he said.
Pollock featured in 108 Tests, 303 One-day Internationals (ODIs) and 12 Twenty20 Internationals (T20Is) while scoring 3781 runs, 3519 and 86 runs respectively in each format. The all-rounder also picked up a remarkable 421 wickets, 393 wickets and 15 wickets in each format, respectively, during his long and illustrious career.