Who selects final XI? Misbah, Babar offer differing views
Pakistan captain claims that he will have the final authority on deciding the playing XI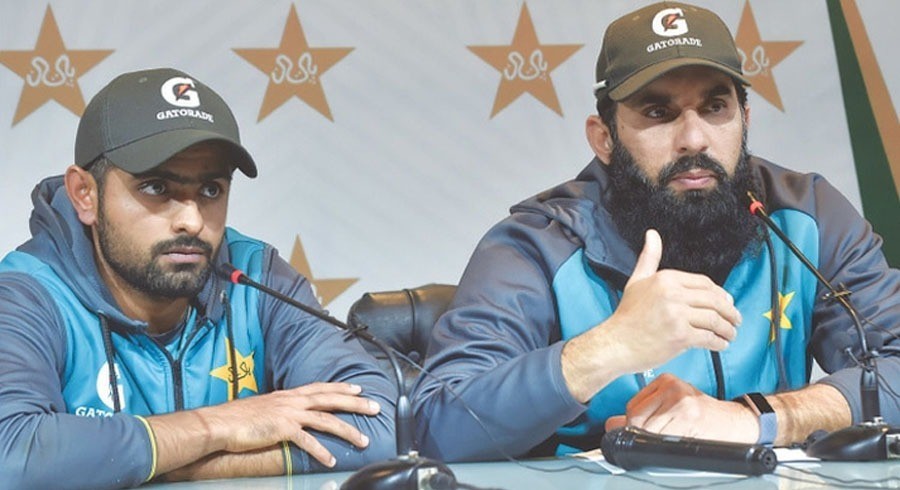 PHOTO COURTESY: PCB
Despite Misbahul Haq's claim that the entire team management is on the same page, the Pakistan head coach and captain Babar Azam offered differing opinions regarding who will have the final authority on team selection for the upcoming Test against South Africa, starting from Tuesday in Karachi.
According to media reports, after the dismal New Zealand tour, the Pakistan Cricket Board (PCB) had curtailed Misbah's right to pick the final playing XI.
While speaking to media on Sunday, the head coach dismissed the aforementioned reports and termed them mere rumours.
"We'll discuss amongst ourselves and decide the final XI together. These are just rumours. The management group and players are a team with everyone going in the same direction. We'll debate regarding the final XI and it will be a unanimous decision. We'll analyse everything and then pick our final XI," said Misbah.
However, Babar in an online interaction with media on Monday, claimed that he will have the final authority on deciding the playing XI.
"I have to fight out with the team in the middle so I will pick the team. The head coach will give his inputs, but I will have the final say," said Babar.