Zahid Mahmood optimistic about future despite being ignored for New Zealand tour
The 32-year-old stated that an individual could only worry about things that are under their control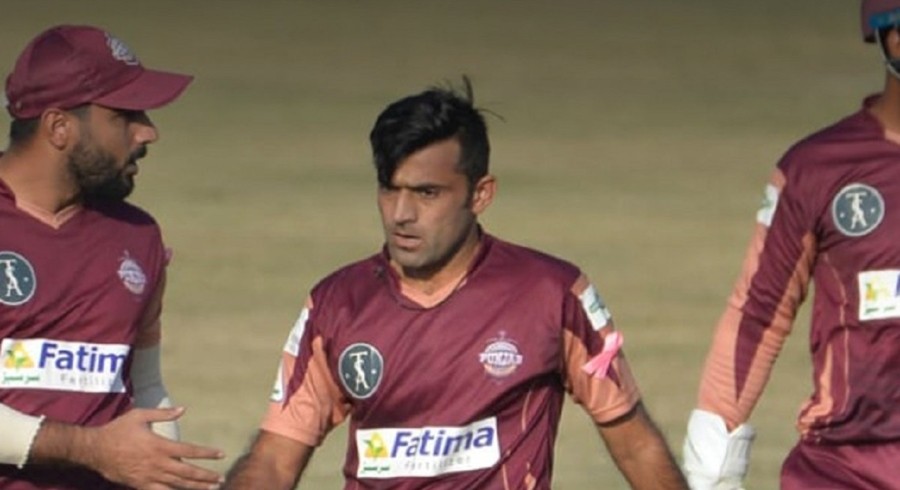 PHOTO COURTESY: PCB
Pakistan's leg-spinner Zahid Mahmood, in an interview with PakPassion.net on Saturday, expressed optimism about his future despite being ignored from the 35-man squad that will tour New Zealand for their upcoming series.
The 32-year-old stated that an individual could only worry about things that are under their control while vowing to continue his prolific run in domestic cricket.
"Look one can only worry about things which are in one's control. From where I stand, all I can do is continue to work hard and keep on performing well. I am convinced that whilst I did not make it to the squad for the tour of New Zealand, I will make a name for myself for Pakistan in the future," said Mahmood.
"As my records show, I have always done well in T20 games. But this season my team Southern Punjab reached the final also, and the matches were televised which highlighted my performances and gave the impression that I had an extraordinary season. I have always believed in hard work and that is what I will keep on doing in the future too," he added.
ALSO READ: Shahid Afridi named Gladiators captain, Kamran Akmal withdraws ahead of LPL
Mahmood expressed his satisfaction over his performance during the previous season which brought the leg-spinner to the limelight in Pakistan cricket.
"It's been an amazing season for me so far and there are some performances that stick in your memory when you do well and for me, the match figures of 10/98 that I took against Northern in my first Quaid-e-Azam trophy game this season was a career-best performance which is something I will remember for a long time. There were some very good wickets that I got such as those of Asif Ali in each innings," he said.
"Bowling alongside a master bowler like Mohammad Abbas was also a great experience for me and something I enjoyed a lot," he added.
Zahid is currently third on the list of most wickets in the ongoing Quaid-e-Azam Trophy, with 24 wickets to his name.