QUIZ: How well do you know Babar Azam?
Answer a short quiz about Pakistan's prolific batsman and T20I captain Babar Azam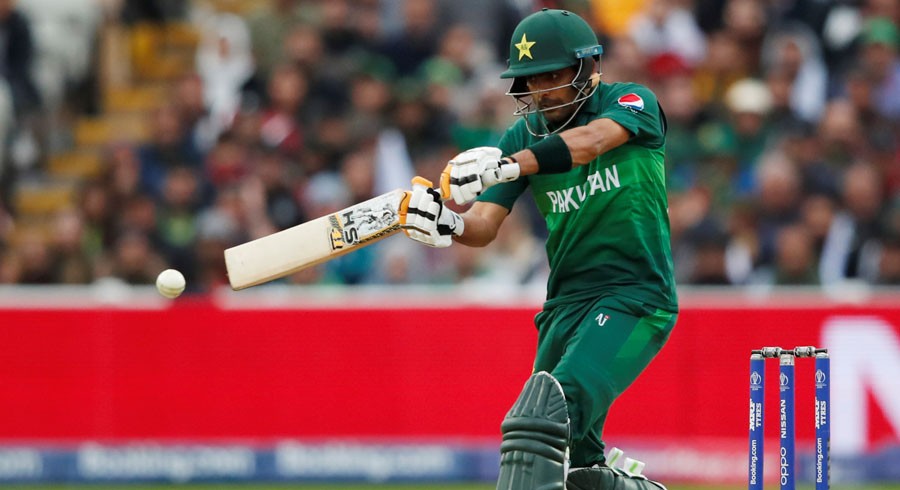 PHOTO: AFP
Answer a short quiz about Pakistan's Twenty20 International (T20I) captain Babar Azam and test your knowledge about the number one ranked T20I batsman in the world.
Ready, get, set, go!
Quiz
Against which country did Babar make his ODI debut?
Zimbabwe
Australia
Sri Lanka
West Indies
Against which country did Babar score his maiden Test century?
Australia
West Indies
New Zealand
Sri Lanka
Babar scored his maiden ODI century against which country?
Sri Lanka
West Indies
India
New Zealand
What is the pet name or nickname of Babar Azam?
Bobby
Babar
Cheeku
Babber Sher
Name Babar's hometown
Karachi
Lahore
Faisalabad
Multan
Against which team did Babar make his highest ODI score of 125*?
Sri lanka
New Zealand
India
West indies
Which PSL teams does he represent?
Lahore Qalandars
Karachi Kings
Islamabad United
Quetta Gladiators
What is his highest T20I score?
In which month was he born?
What is Babar Azam's bowling style?
Right-arm offbreak
Leg-spin
Chinaman
Medium-fast