Babar Azam has moved Joe Root out of batting's Fab 4: Michael Vaughan
Babar struck a fluent unbeaten fifty on a rain-shorted first day of the first Test against England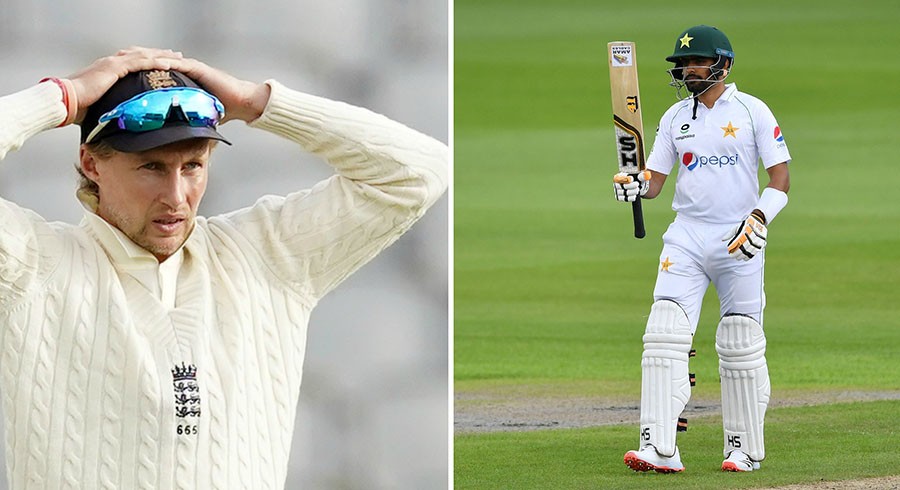 PHOTO: Reuters
Former England captain Michael Vaughan believes that Joe Root has been pushed out of the batting 'Fab 4' after consistent performances by Pakistan's Babar Azam.
Babar struck a fluent unbeaten half-century as Pakistan closed a rain-shorted first day of the first Test against England on 139 for two at a gloomy and wet Old Trafford on Wednesday.
While talking to Cricbuzz at the end of day's play, Vaughan heaped praise on Babar's batting credentials.
"Babar Azam played and missed at first 3-4 deliveries and you think wait a minute, can he play the moving ball? But all of a sudden he starts getting his form and balance," said Vaughan.
"I keep hearing this 'Big Four' which included Kane Williamson, Virat Kohli, Steve Smith and Joe Root. Not really sure about Root right now because I think Babar Azam has shifted Root out of the way because of his record of late. He is averaging above 65 in the last 18 months in Test cricket and no one is averaging higher than him. I can only see him improving and getting better and better," he added.
ALSO READ: Pakistan's Babar in 'same class as Kohli' after England fifty: Nasser Hussain
He also urged England to formulate an effective plan for Babar, or else he might go on to score heaps of runs like Australia's Steve Smith last summer.
"We saw what Steve Smith did to England, what one man has never even done in my time, which was to win Australia the Ashes on his own," he said. "I have got a feeling that if England don't work away at bowling to Babar Azam we could see a similar thing happening over the course of the three Test matches."
Smith was awarded the Compton-Miller Medal as player of the series after scoring 774 runs at an average of 110.57 from four Tests.