Babar, Rizwan reveal key to success as T20 opening pair
The duo put up 150-run stand in the first T20I, which set a perfect platform for Pakistan to get their highest T20I total of 232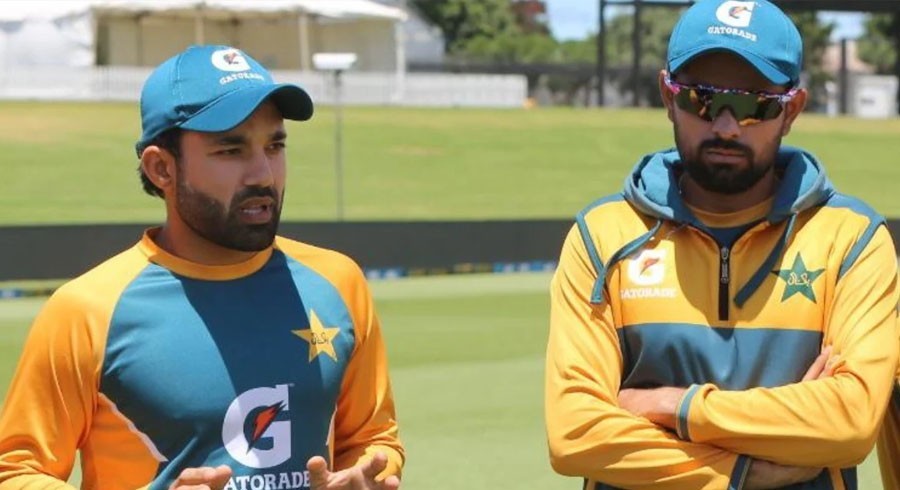 PHOTO COURTESY: PCB
Mohammad Rizwan and Babar Azam, in a video released by PCB, revealed the key to their success as a T20 opening pair.
The duo put up 150-run stand in the first T20I, which set a perfect platform for Pakistan to get their highest T20I total of 232 on Friday.
"The reason behind our success is our mutual consultation. We keep talking from our ends. Babar Azam has a role to play in my innings. I got run out on many occasions early in my career but with Babar, running between wickets is superb," said Rizwan.
"When (Matt) Parkinson came to bowl, Babar advised me to play with a straight bat. We have got the momentum, we can win the series," he added.
ALSO READ: Unfair to put entire blame on Misbah, Babar has made mistakes too: Latif
Babar also revealed how he decided to ease the pressure off Rizwan in the powerplay as the wicketkeeper-batsman was struggling to get going.
''We decided that we will play the first few deliveries carefully," said Babar.
''At the start of the innings, Rizwan was finding it hard to score so I took the charge so we don't come under pressure. Our aim was to score eight to ten runs in initial overs. David Willey was getting assistance from the pitch early on," he added.