Emerging Teams Asia Cup marred by mismanagement
Journalists protest over lack of facilities at the National Stadium in Karachi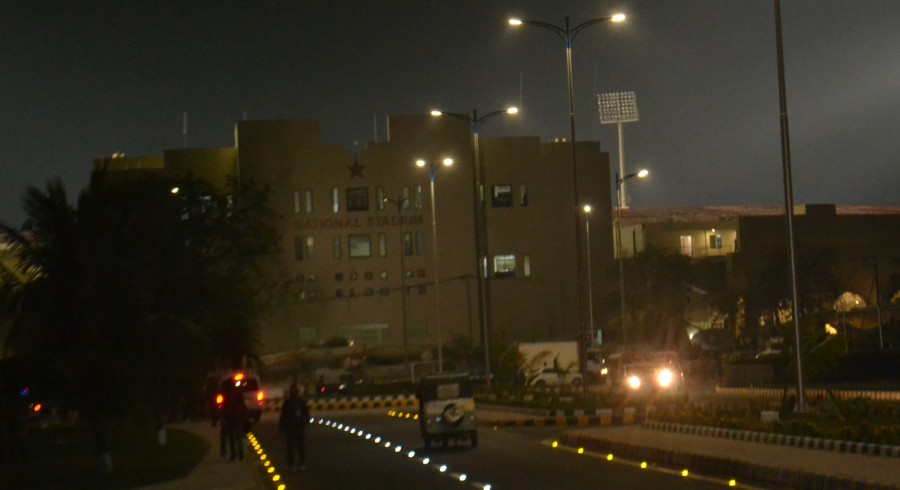 PHOTO: AFP
The hope of reviving international cricket in Pakistan could be in jeopardy as extreme mismanagement was highlighted on the first day of ongoing Emerging Teams Asia Cup in Karachi.
According to Cricket Pakistan, the tournament — which is co-hosted by Pakistan and Sri Lanka — was rocked by mismanagement in Karachi's National Stadium.
Not a single spectator was allowed to enter the premises despite free entry by the Pakistan Cricket Board (PCB).
Also journalists — who arrived at the stadium to cover the event — were not allowed to enter, initially, by the security personnel. However they were given green signal to enter the area a bit later.
Furthermore, the journalist even staged a protest over lack of facilities in premises of the stadium.
The General Manager of the stadium Arshad Khan intervened and asked the protestors to adjust with the available resources as the media boxes are under construction.
All three group matches of Pakistan team are scheduled to take place in under constructed National Stadium while the rest of the matches between Bangladesh, Hong Kong and UAE are scheduled to be played at Southend Ground.
Since the Sri Lankan team attack in 2008, this is the first major tournament which is being played in Pakistan.
Although West Indies, Sri Lanka, Zimbabwe and the World XI toured the country after the 2009 Lahore attack on Sri Lanka cricket team but the event involving all the best teams of Asia are playing in Pakistan for the first time.