'Hurt' Mohammad Rizwan blames Imad Wasim for lack of chances in HBL PSL 5
The 27-year-old was disappointed to not get an opportunity to bat up the order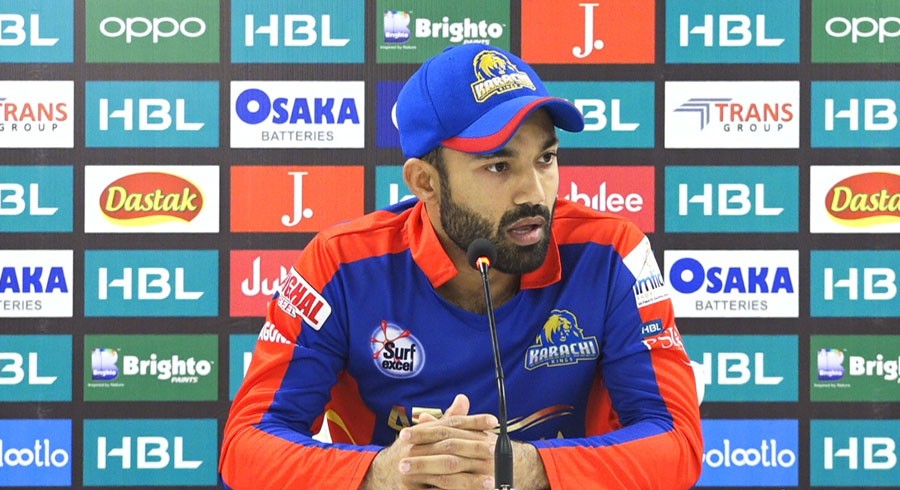 PHOTO COURTESY: PCB
Karachi Kings wicketkeeper-batsman Mohammad Rizwan has blamed his team's skipper Imad Wasim for not being a regular member of the playing XI in the ongoing season five of HBL Pakistan Super League (PSL).
While speaking to media after Kings's five-wicket defeat to Quetta in their last group match in Karachi, the 27-year-old was disappointed to not get an opportunity to bat up the order despite being considered a top-order batsman by the team management.
"Only my captain can tell you why I didn't play in more games. He [Imad] said that I am a top-order batsman but when there is chance for me to play, I am not given that and pushed down to number 7 or 8 [in the batting order]," Rizwan said. "It hurts me because a situation like this is happening in my second or third year in PSL. Everyone knows that I am the keeper for Pakistan in all three formats but I am not getting a chance in a PSL franchise. I agree that the captain has to look at the combination so only he can explain why I am not getting chances."
Rizwan is hoping that the lack of chances in HBL PSL 5 doesn't cost him a place in the national side.
"Other players are getting a chance [to prove themselves in PSL for national selection] and I am not getting that chance. The thing is that if a player who plays for the Pakistan team doesn't perform well in PSL, will you ignore his performances for the national side when selection comes up? I am sure the selectors will look at this situation," he said.
ALSO READ: Chris Lynn withdraws from HBL PSL 5 amid coronavirus pandemic
The Peshawar-born cricketer is also not happy with his critics who question his power-hitting ability.
"People claim that I can't hit sixes but let me tell you that I had hit 19 sixes when I featured for Pakistan A team against England lions and New Zealand A side [in United Arab Emirates]," he said. "I hit the maximum sixes in those series against international bowlers yet there is a perception that I can't hit sixes. I also want to play in top-order as I take time to settle and then go for my shots. It is certainly difficult to come down the order and hit sixes straightaway."