Imad Wasim reveals reason behind defeat against Lahore Qalandars
Karachi Kings were not able to defend 187-run target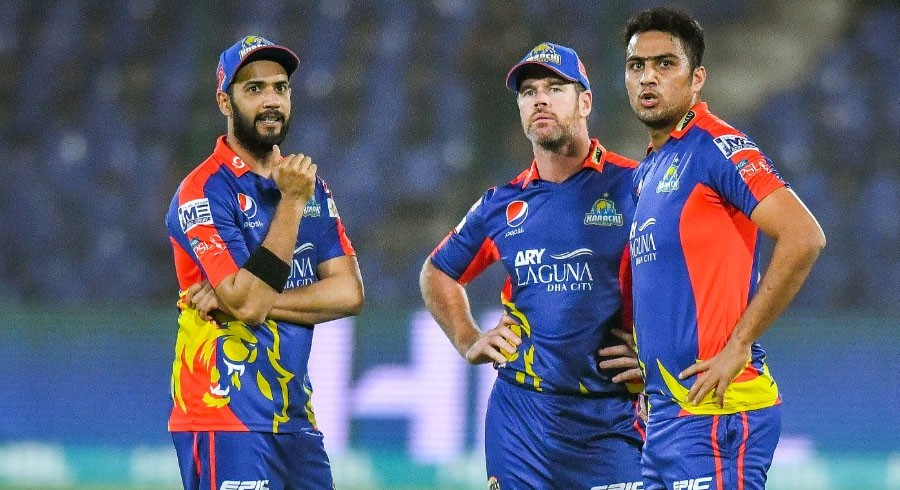 PHOTO COURTESY: PCB
Karachi Kings' captain Imad Wasim has revealed the reason behind his side's defeat at the hands of Lahore Qalandars during the ongoing HBL Pakistan Super League (PSL) clash on Sunday.
Speaking after the match, Wasim said that the Kings should have defended 187-run target after reducing the Qalandars to 33/3 inside five overs.
"I thought we had good enough bowlers to cope with it but unfortunately not. They played really well. At the end, we didn't capitalize what we should have with the start we had with the bowling. They shouldn't have chased it down but credit goes to Fakhar and David Wiese how they played. Sometimes you have to give credit to the other team as well," said Wasim.
He also admitted that the defending champions did not finish well with the bat.
"At the end, we should have scored 40 or 50 off the last four overs but we couldn't unfortunately with some bad shots and runouts. It's a part of the game and hopefully we'll learn from it and come back," he said.
He also praised pacers Mohammad Amir and Shaheen Shah Afridi while touting them as the best bowlers in the country.
"They bowled really well both of them [Shaheen Afridi and Amir], very good bowlers. It's a good thing for Pakistan cricket that they're still our best bowlers," he concluded.