Indo-Pak clash: Hayden says leadership will be key in 'dogfight conditions'
Pakistan will face India on October 24 in Dubai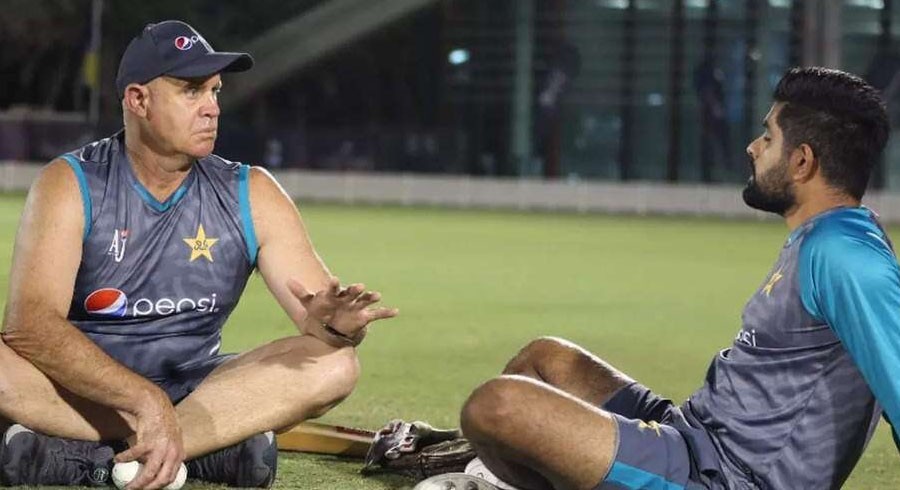 PHOTO COURTESY: PCB
Pakistan's batting consultant Matthew Hayden believes that leadership of Babar Azam will be of great importance during the upcoming T20 World Cup clash between India and Pakistan.
While speaking in a virtual press conference, Hayden said that the margin for error in UAE conditions will be very low.
"I feel leadership will be key in the coming match as conditions in UAE leave very little margin for error and there are dogfight conditions out there," said Hayden.
"There will be additional pressure on him [Babar Azam] as captain and batsman because he will be targeted and everyone will be wanting to, like they say, put him in their pocket. Babar has command and presence and he needs to fulfil that role in a batting sense and captain," he added.
ALSO READ: Wasim Akram unimpressed with Ramiz Raja's decisions as PCB chairman
He also spoke about the importance of India-Pakistan match, while comparing it with the Ashes.
"Ashes of Australia and England is the biggest game of cricket but India and Pakistan is the biggest rivalry I have known to and there will be obvious pressure on both but pressure can be released by hardwork and experience. Indo-Pak is a history making opportunity," he concluded.
Pakistan will face India on October 24 in Dubai.